//php the_post_thumbnail( 'post-thumbnail' ); ?>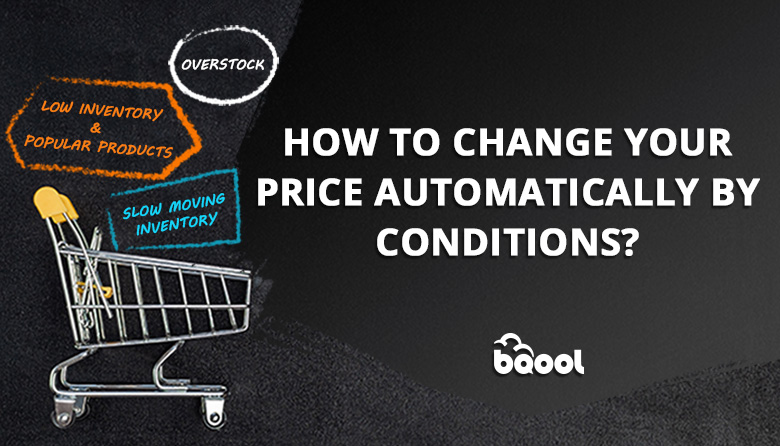 In this article, we will teach you how to set up a repricer that can change your price automatically by sales and inventory conditions. 
Conditions like product condition, available stock, fulfillment options, and shipping speed of your products could all influence your buy box win percentage and this is why a conditional repricer offers an alternative way to get the buy box as sometimes price is not everything when it comes to owning the buy box. 
Here are the most popular conditional repricing strategies that Amazon sellers often employ to increase buy box ownership. 
👉

Actual Strategies you can use right away
I. Maximize Profit
II. Maximize Sales
III. Liquidation
We have three common scenarios that many sellers face.
The first is when you have reduced amount of inventory and your product is selling really well. In this scenario, you can make as much profit as you can with your remaining stock. The reason is the product you have is unique and has a higher demand on the market and you have limited quantities.
How to Earn More Money from Popular Items with Reduced Stock
Then in the When condition, we pick Available quantity. The reason we do this is because we are repricing based on your available repricing inventory. We are adding multiple available quantities because our goal is to reprice based on the inventory that we have. When we have a larger available quantity we will pick a more aggressive sales driven rule. When we have less available quantity we will pick a more profit driven rule. In this way, when we have less available units, we can reprice higher. For more advanced sellers, you can also raise your ROI or Est. Profit Margin in addition to selecting the rule.
How to Maximize Sales from Slow-Moving Inventory?
The second scenario is when you want to maximize your sales. The scenario is you are selling products that still have demand but are selling less than you like. In this situation the profit can still be lowered.
In this second scenario, like the first, we will reprice based on available quantity. However, because we want to move the product faster, we will also adjust our ROI based on the available units.
In our example, when the available quantity is greater than or equal to 50, we will lower the ROI to 30%. When we have 30 units or greater we will lower the ROI to 40%. When we have 15 units or greater we will have a higher ROI of 45%.
If you want to have faster sales, this will help automate your repricing based on your available inventory.
How to Liquidate Overstock Items?
The third scenario is when you overstock products, these are products that you purchased too much of and there is little demand for the product right now. This could be a perishable item as well, something with an expiration date and shelf life. This could also be a seasonal product which will have much lower demand or a product that you know that prices will drastically drop. These are overstock products that will likely become deadstock and no longer sell.
The reason you will want to do this is that you need the cash flow from your inventory so you can reinvest in other inventory. Also, you may want to avoid high storage fees and you want to recover some money back. In our example, you want to move your inventory within 3 months and send new inventory in.
Inventory Age Liquidation Strategy Video
We will first go into Inventory Age. Then we will go select Rule + Min Price. For the products that have an inventory age of over 90 days we will choose Sales Maximizer and for the ROI % we will change it to 0%. This means that you are willing to breakeven after you have the stock in your inventory for 90 days and you are using the most aggressive rule. Then we will change the rule starting AI Profit Booser and making it more aggressive is we have the stock longer.
For when none of the conditions is met we will pick AI Equalizer for equal amount of sales and profit.
This strategy is designed to liquidate your products quickly based on inventory age.
CONDITIONAL REPRICER INFOGRAPHIC