//php the_post_thumbnail( 'post-thumbnail' ); ?>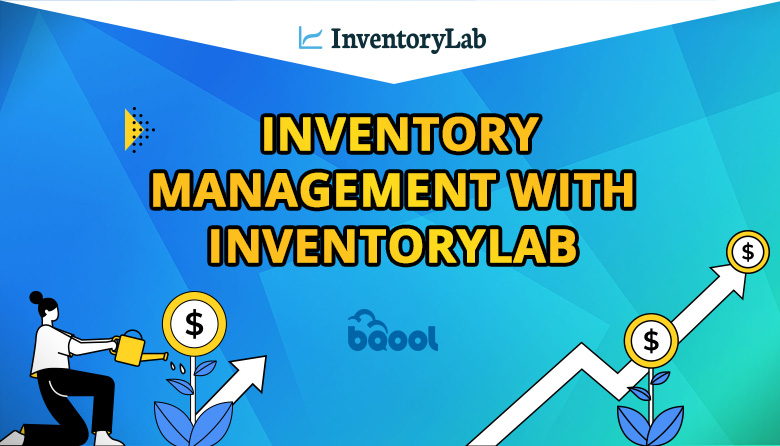 You're a new seller, and you're making your checklist of all the things you will need to set up your business for success: your Amazon Pro-Seller account, your BQool repricer, and an idea of what you want to sell. Or maybe you're a seasoned seller dealing with the headache of manually tracking all your accounting information. But what about your inventory? What's the most efficient way to list your product, track your sales and returns, and your costs of goods sold for accounting purposes?
It's time to get rid of your headache-inducing spreadsheets, where you manually enter your COGS and sales, and move over to InventoryLab!
InventoryLab is made up of two components: Scoutify 2/Scout and Stratify. Track the complete lifecycle of your inventory with InventoryLab, from sourcing products using our app Scoutify 2 or our desktop feature Scout, all the way to the final sale of your item in Stratify.
Here's how it works: you start by scouting for your items using Scoutify 2 or Scout, where you can see your ROI%, estimated total profit, target buy cost, and estimated Amazon fees per ASIN. As you scout, you can enter your accounting information such as the cost of the item, sales tax, and any discounts you receive. After you enter this info, you can judge if you want to list the item as Merchant Fulfilled or FBA with our estimated fee calculations. Then you add it directly to a buy list, which is imported into Stratify with all your accounting information already entered!
Not looking for a scouting tool? That's fine too! In Stratify, you can also list directly while entering all your accounting information such as supplier, buy cost, and your list price to match the current buy box as well. Easily create shipments and provide your box contents in Stratify which will automatically sync with Amazon. Our Scan-to-Pack feature is perfect for sellers on the go looking to streamline their workflow.
Not looking to list through InventoryLab? That's okay! As soon as your InventoryLab account and Amazon Pro-Seller account are linked, your inventory will populate automatically in Stratify, where you can then enter your accounting data in bulk.
Once your accounts are linked, InventoryLab automatically syncs with your Amazon Pro-Seller account. So, no need to worry about tracking your Amazon fees for each sale. You'll be able to see your ROI% and Net Profit for each unit sold. Your returns, reimbursements, removals, and disposals will sync with your InventoryLab account too.
Our platform can be used to enter costs you wouldn't normally consider with our Other Expenses too. Boxes, tape, mileage, warehouse and prep fees? No problem! This can all be tracked in InventoryLab, so you can get your Profit & Loss statement accurate down to the penny.
Still not sure if you're ready to transform your business' inventory management system? InventoryLab offers a free 30-day trial, no credit card required!
This article has been written by InventoryLab.
About InventoryLab
InventoryLab is a set of mobile and web-based tools designed to streamline your business. Scoutify simplifies product sourcing from your mobile device so you can enjoy the experience of sourcing profitable products with confidence. Additionally, when you're ready to list your profitable items, Stratify provides you with all the tools you need, from barcode labels, to box level content information. Power-up the process when you account for your expenses and track product suppliers. Drive results and unify the workflow of your business with automated accounting, restocking analysis, and a suite of profitability reports.
🎥 You can as well watch the interview we had with Jeff and Andrea about the key features that InventoryLab offers and how this benefits Amazon sellers and BQool customers.