//php the_post_thumbnail( 'post-thumbnail' ); ?>
Tips to practice the social media to improve sales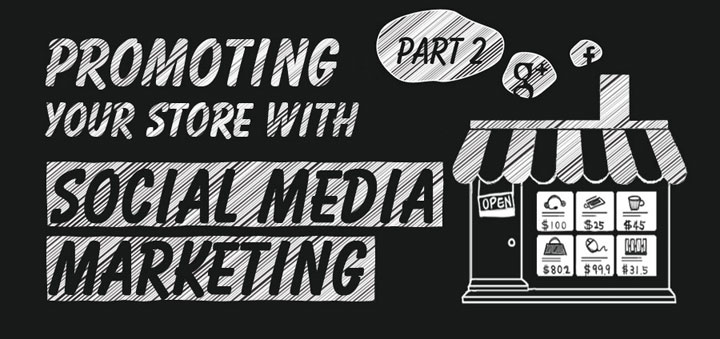 Social media marketing is a concept that involves creating content to gain online traffic or attention, encouraging people to share it within their own social networks. These actions then convert to brand awareness and potentially conversions and sales. The reason why social media marketing is becoming more popular compared to more traditional forms of marketing is because of the increasing accessibility of the Internet. One of the main drivers of social media marketing is word-of-mouth, which results in earned media as opposed to paid media. Essentially, social media serves as a relatively efficient and inexpensive platform to implement marketing strategies.
Using social media for PR purposes can be cost effective as news on the Internet travels fast. When responding to a crisis on social media, it's important that you are quick to inform your customers of the problem and explain what your company is doing to fix it, as well as actions that are taken to mitigate the same issues from occurring in the future. Rather than hide the bad news, use all means, including social media, to communicate what has happened. It will help your company get the word out and notify your customers faster and with wider reach. Another benefit about using social media for crisis management is the transparency of the networks. It's hard to hide anything as everything is searchable and one post can potentially reach the friends of your followers and then their friends. Customers will appreciate the transparency as some will question the consistency of email messages.
To spread good news and positive recognition, get trustworthy reviewers, or the "innovators," to blog or share content about your product, service or company. You can send them a sample of your product in exchange for a product review. Look for relevant groups for example, "mommy bloggers," if you're selling baby supplies, or tech bloggers if you sell computer accessories. Identify the influencers and add them to your social list. (Related article: Email Marketing Strategy: Target Right Audience)
According to Nielson's 2012 Social Media Report, nearly half of U.S consumers use social media to ask questions, report satisfaction, or to complain, and one third of social media users prefer the concept of "social care" to the phone. As customer service is evolving to match the rapid growth and development of new communication media such as live chat, you can also capitalize on this trend through the use of social media. One of the most important rules that comes with providing customer service is timeliness. The same goes for customer service on social media. Research shows that most consumers expect a response time within one day. Most people receive notifications for social media on their smartphones or tablets, so you can expect them to see your responses faster than emailing, which also makes following up easier.
Another precaution to take note of is availability. Be sure to clearly outline your customer service times on your page so customers aren't waiting for a reply when your representatives aren't there. Moreover, make sure your customers know that support is available on these platforms. Some brands even take the extra step in creating a different social profile to dedicate to all things customer service related, making it easier for customers to reach out.
Customer acquisition on social media can have many outcomes including directing the audience to your website, sharing or liking your social content, following your page, or buying a product or subscribing to a service after reading published content or a review. Any action that the visitor does that can result in them being a potential customer or follower instead of just bouncing away from your page can be considered as an acquisition. For platforms such as Twitter where more than 340 million tweets are tweeted per day, using hashtags will allow your tweets to show up when people click on the same hashtagged words in any messages. You can also use tools such as TweetDeck to monitor keywords relevant to your business.
One platform that is becoming extremely popular with the online world is Pinterest, but remains underutilized by content marketers. Market research shows that Pinners (Pinterest users) are 10 percent more likely to make purchases on ecommerce sites than users of other social networks. As people say, "a picture is worth a thousand words," you can post pictures of a new design, or customers wearing or using your product, to spark interest and brand engagement. This way, you're not directly marketing your products to customers when instead, they are familiarizing themselves with your brand subconsciously. (Related article: Promote Your Amazon Store via Pinterest)
A brand community exists to serve the people in it. Many people don't like or follow a brand just because their friends are doing it or to gain status. They do it for a variety of reasons:
1. Find support and encouragement
2. Contribute ideas and opinions
3. Cultivate interests and skills
4. Foster interactions with each other or with the brand.
Strike up conversations with your followers and reply to them when they comment on your posts. Think about posting content your followers can relate to. If you're a clothing retailer, you can hold styling contests for your followers, such as posting pictures of themselves wearing or styling the brand's products. This not only lets your customers feel acknowledged, but it also lets them share their best moments while promoting your products. Many brands such as Lay's and Mountain Dew have also held contests allowing their customers to suggest new flavors, thus highlighting the passion and enthusiasm of their fans. Brand communities also create loyalty as followers will feel a sense of brand affiliation. Similar to the rivalry between Coca Cola and Pepsi fans, enthusiasts will start defending the brand they feel most attached to. Brands build the community for their followers while followers drive the success of the community.
Learn more about:
How to Make Your Amazon Store Stand Out
How to Create an Effective LinkedIn Profile for Amazon Sellers
9 Causes for Private Label Seller Failure on Amazon
Published by BQool Marketing on Apr 2, 2015