//php the_post_thumbnail( 'post-thumbnail' ); ?>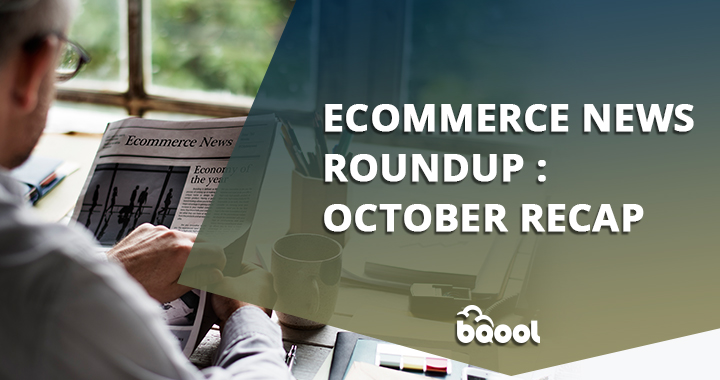 We've provided an overview of some of the past month's top Amazon news. Check out the Amazon latest moves and headlines below.
Amazon Intellectual Property Accelerator 
Amazon has launched a new program Intellectual Property Accelerator to help brands more quickly obtain intellectual property (IP) rights and brand protection in Amazon's stores. IP Accelerator solves this challenge by connecting businesses with a curated network of trusted IP law firms that provide high-quality trademark registration services at competitive rates to help brands secure a trademark.
Amazon is testing a new offer comparison customer experience 
Starting October 1, we will be experimenting with a new offer listing page experience. Some US customers will see a secondary view on product detail pages accessible from the "New & Used" link when shopping in certain categories (e.g., Furniture, PCs). The new secondary view is intended to help customers quickly compare offers without needing to click through multiple pages, making all seller offers more accessible.
These "Amazon's Choice" Sellers Are Bribing Customers For Good Reviews  
Many Amazon's Choice products sold by third-party sellers are not what they seem, but some listings have inflated ratings and feature glowing reviews written by customers who were promised gift cards or free products by sellers in exchange for five-star ratings.
Amazon is now offering free Prime 1-day shipping on items that cost as little as $1 as it tries to further eliminate any reason to ever go to a store 
Amazon has been gradually making it possible for Prime members to shop for low-cost items on its site (under $5) and have these shipped on their own for free, according to a new report from Recode. This means that Prime shoppers can spend as little as $1 on an item, for example, and receive it the next day without incurring any shipping costs.
Amazon Sellers Are Using Facebook Chatbots To Cheat Their Way To Good Reviews 
Amazon sellers looking to boost sales have turned to buying advertisements on Facebook, touting "FREE!" samples of different products — keto snacks, phone chargers, Halloween toys — on users' News Feeds. But the products aren't exactly free. The sellers offer full refunds for the products, but only after buyers have left 5-star reviews on the Amazon listings. More positive reviews attract more sales, by making products appear more legitimate to customers, and also help sellers gain special eye-catching distinctions, like "Amazon's Choice," in Amazon's hypercompetitive marketplace.
Announcing a new product to measure the impact of your Google and Facebook ads  
Seller brand owners who sell in the US can now register for Amazon Attribution, a solution for measuring the impact of off-Amazon ads on driving shopper activity on Amazon. With on-demand access to reporting, brands can optimize campaigns in flight and maximize advertising ROI. Simply register and add attribution tags to your campaigns, creatives, or keywords to start comparing how each marketing strategy drives conversions on Amazon.
Get the latest eCommerce news and Amazon seller tips at blog.bqool.com. Subscribe for updates!