//php the_post_thumbnail( 'post-thumbnail' ); ?>
Keywords Are More Than Your Amazon Listing's Foundation
When it comes to selling on Amazon, it's imperative that you aim for a first-class product listing that offers outstanding value. However, without generating highly relevant impressions or page views, potential customers will never have the chance to see your product. If you want to increase the amount of traffic to your listing, you have to focus time on searching for the right keywords that will help your ranking both organically and when running sponsored ads.
The keyword tips below will help you create high level keywords for your listings:
1. Keep your keywords relevant.  
The days of keyword stuffing and using all 5000 search term characters are long over. The first keyword tip is to make a mindful selection rather than just cramming in all the terms you can think of. There are several good tools that can help you decide. One good Amazon keyword tool to start with is Merchant Words. It will help you identify 5 – 10 search terms that are highly relevant to your product. These will be the main seed keywords that you will want to use in your title, bullet points and product description. You also want to repeat these seed keywords in different fields.
2. Know which keywords your competitors are showing up for.
The second keyword tip is to observe what your competitors do. This way, you can find what keywords they are using in their listings and place a value on each keyword you see, depending on how relevant they are to your product. A great way to view competitors' keywords is through Scope by Seller Labs. With this tool, the competitors' keywords display directly on the product details page and you are able to download a .CSV file as well. This way, you can review the data at your leisure and have it to use later.
3. Target long tail keywords.
Long tail keywords are keyword phrases consisting of three to five keywords that are very specific to your product. This third keyword tip is especially relevant in 2017 since long tail keywords have become more important than ever. Amazon's algorithm is now looking for sellers to be as specific as possible when selecting keywords in order to rank their products. Using more narrowly tailored keywords will directly result in a higher CTR. This in turn results is in Amazon being more likely show your product compared to others' products.
4. Use a VA to get more specific.
You are probably going to spend a ton of time on keyword research and analysis after identifying your seed keywords. Considering that, the fourth keyword tip is to get experienced help. It will be well worth it in the long run to have someone else gather those thousands of related keywords for you. The overwhelming barrage of data can be difficult to sort out, and there are much better uses for your time as a business owner. An experienced VA can step in ready with the tools needed to find your valuable long-tail keywords. They can also provide very useful feedback that is organized into an excel file. This frees up your time and makes it much easier for you to select and apply the best key phrases. FreeeUp is one company that offers pre-vetted and skilled Amazon Keyword Researchers who are ready to take on the job. FreeeUp is a fast-hire company, so someone is always available to connect you to a worker.
5. Make sure your keywords are indexing.
The fifth keyword tip that we have for you is to always be sure to keep track of your progress. All the time and effort you spent on keyword research won't be helpful if your product is not being shown for your most valuable keywords. The easiest way to find this out is by using a tool to check if your keywords are indexing in your marketplace. KW Index Checker is one of the most convenient because they offer the tool as a Chrome Extension. You can also check out the 5K Checker Tool that is included in the Helium 10 software suite for Amazon Sellers.
Start Today!
Always remember that Amazon is a very competitive marketplace – especially now with the next algorithm update right around the corner. If you are looking to position yourself for success and create better listings, it is crucial that you are targeting the keywords that truly drive sales. You can only do this if you know which terms are really relevant to your audience. There's no time like the present to prioritize and maximize your keyword potential. Do some planning, get some help, and dig in to the data to find those keywords that will convert for you.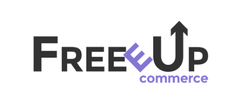 Biography: FreeeUp is an online hiring marketplace connecting the top 1% of freelancers with growing online businesses. Workers range from $5 to $50 per hour and are available across 45 different skill sets. FreeeUp creates a hands-on experience where you always have someone to speak with throughout the process. Sign up is free and there are no minimums for hiring.
Read More
Amazon Keyword Tips – SEO Strategies for Your Amazon Product Page