//php the_post_thumbnail( 'post-thumbnail' ); ?>
Sourcing Products 

Amazon sellers need to bring new products to their Amazon accounts with minimal risk of suspensions. In this article, we will discuss sourcing products in a manner that minimizes Amazon sellers' risks of receiving a rights owner complaint and suspension of their account.
Sourcing a Product and Amazon Seller Suspensions
The first step many Amazon sellers face when bringing a new product to their Amazon store is where they are going to obtain their product. There are major sources that Amazon sellers should avoid if they want to avoid receiving intellectual property complaints and Amazon account suspensions.
Amazon Sellers Sourcing Products from Alibaba & Account Suspensions
Alibaba is an awesome market for products and retailers…except if you are selling on Amazon.com. Alibaba can easily lead to Amazon suspensions because:
(1) There are counterfeit products on Alibaba that can cause Amazon suspensions;
(2) There are genuine products on Alibaba that lack connection to the brand because the products are on the market through gray market distribution, and;
(3) Amazon does not seem to accept receipts and invoices from Alibaba if you receive an "inauthentic" charge from Amazon.
Since we know that Alibaba is not a great source to provide to Amazon, if you are selling on Amazon, do not source from Alibaba.
Sourcing Brand Name Products from Factories without the Brand's Permission to Sell

If you are purchasing a brand name product directly from the brand's factory, make sure that you first obtain documents that show that the factory is producing genuine products. In many instances, you can buy genuine products from the same factory as the brand. The goods are made with the same exact materials, by the same machines and those machines are operated by the same people. The goods are not counterfeit.
If you are sourcing your items from the same factory as the brand, make sure that you obtain or have some documentation that clearly shows that your products are genuine.
Sourcing Products from Liquidators & Amazon Suspensions
If you are sourcing your goods from liquidators to sell on Amazon and want to avoid suspensions, consider the following:
(1) Only purchase from liquidators where the word "liquidator" no longer appears in the business' name. Since Amazon has seemingly limited the invoices it will accept from liquidators, many liquidators have changed their names. Liquidators are still in the same business but their names and websites have changed so that they appear to more in the business of a traditional distributor rather than a liquidator;
(2) Only purchase your goods for resale on Amazon where the liquidator…we mean "distributor," provides you with invoices that provide detailed information about the goods you purchased. The more details on the invoices the better. For example, sizes, SKUs, colors, styles, gender, manufacturer, etc. The more information you have on the invoice, the likely it will be that if there is an issue, Seller Performance or Product Quality will accept the invoice.
(3) Determine is the distributor has an agreement or link to the brand name. If the distributor obtains its goods from the manufacturer, obtain some evidence of that relationship before you purchase or when you purchase your goods.
Retail Arbitrage, Amazon Sellers and Amazon Suspensions
If you are an Amazon seller in the business of Retail Arbitrage, you should consider taking cues as Amazon sellers purchasing goods from liquidators. You need to obtain invoices that are as detailed as possible. Amazon sellers engaging in retail arbitrage need to make sure that the stores they are purchasing from have links with the manufacturers.  
Brands Amazon Sellers Should Avoid to Avoid Suspensions
In addition to the above, there are some brands that have very aggressive in their efforts to stop Amazon sellers from selling their products. These brands, right or wrong, may not be the best products to sell if you want to avoid suspensions.
For example, until Amazon sellers unite and jointly stand up to Apple, do not sell their products. Apple is incredibly vigorous in its efforts to stop Amazon sellers from selling its products that the company has made many complaints and caused numerous suspensions. Even when Apple's attorneys have been shown that their complaint was baseless, they have refused to withdraw their complaint.  
Another example of the brand to avoid is the NFL. In advance of the Super Bowl, many legitimate sellers were suspended. When it comes to the "big game" in all sports, Amazon sellers might be better served to avoid sports brands.
Finally, Amazon sellers should monitor the Amazon seller forums and stay abreast of trends in suspensions.  
If anyone wants further information to help them source products in a way that avoids suspensions, please contact Amazon Seller Lawyer.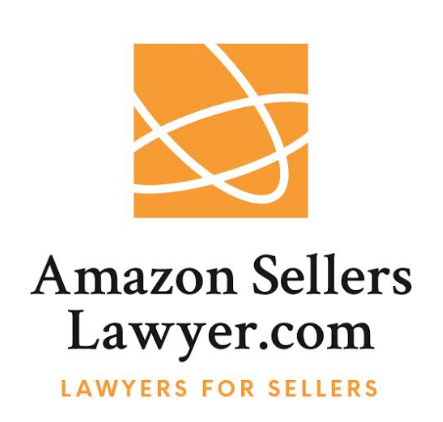 Biography: Amazon Sellers Lawyer is a team comprised of unique individuals with extensive knowledge and backgrounds. They are dedicated to defending the rights of e-commerce entrepreneurs and sellers across all platforms. Founded in 1994 by CJ Rosenbaum, the firm is now emerging as an industry leader as evidenced by its receipt of the Bitbond Best E-commerce Site of 2017 award. Whether a seller is facing an Intellectual Property issue, their funds are being held, or they simply need assistance with a suspension and reinstatement, the team at Amazon Sellers Lawyer has the knowledge and experience to serve sellers day and night, all around the World.