//php the_post_thumbnail( 'post-thumbnail' ); ?>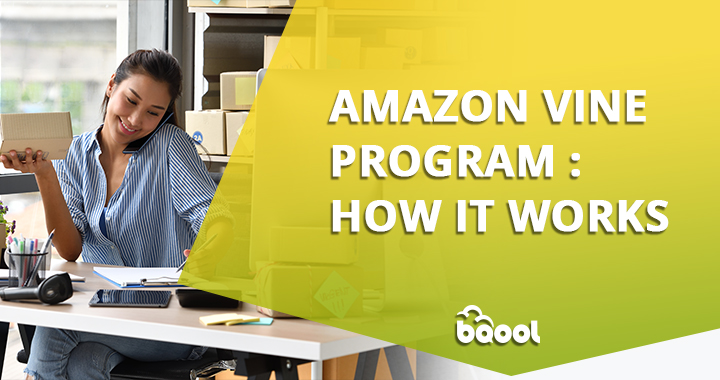 Amazon has banned incentive reviews since October 2016. The only legal way to offer free products in exchange for reviews is through the Amazon Vine Program. Some sellers may not be familiar with the Amazon Vine Program, so we will take a closer look at what the program is, how it works, and how you can participate in it.
What is the Amazon Vine Program?
Vine is a customer reviews program, with the intention of inviting trusted reviewers to share opinions that will ultimately help other consumers make purchase decisions. Amazon selects reviewers (called Vine Voice) based on their reviewer rank, quality, and helpfulness. These Vine Voices are provided with products for free or at a discount from vendors participating in the program. The reviews written by Vine reviewers will have a VINE VOICE badge displayed next to the reviews. Vine reviewers must comply with Amazon guidelines and neither Amazon nor vendors will be able to influence, edit, or modify VINE VOICE reviews.

After receiving the products, reviewers should write honest reviews within 30 days. Reviewers are instructed to dispose of the products or return them to Amazon if they do not wish to keep them afterward. They are prohibited to sell or give away the products after they've written the reviews. Amazon also reserves the right to take back the product at any time.
How do I join the Vine Program?
For sellers looking to join the Vine Program, they must meet the following criteria:
Be enrolled in Brand Registry 

Be a Professional Seller

Have eligible FBA offers in new condition

Have available inventory

Have less than 30 reviews/ratings

SFP (Seller Fulfilled Prime) selection is not eligible

No adult products, digital software or applications

Have already launched at the time of enrollment

Have an image and a description
Not all products are eligible for enrollment, items currently on the list of restricted products and some of the products are excluded from Vine if they:
Require Amazon to bundle multiple products for delivery/review.

Require reviewers to separately order another product in order to conduct a review; accessories for widely-owned products are permitted (for example, cases for popular mobile phones can be enrolled) but you should not enroll an ink cartridge that requires a specific printer, or a replacement battery that only works in a particular camera.

Do not correspond to the exact product listed on the FBA offer.
If you want to become a reviewer, Amazon does not clearly define the qualifications for becoming a Vine member, but it has stated that they invite reviewers based on their rank. A reviewer's rank is determined by the overall helpfulness of all their reviews, factoring in the number of reviews they have written and how recent the reviews are. Thus, buyers who wish to be qualified for the Vine Program should aim to write detailed and unbiased reviews on products that they have purchased. Thorough and honest reviews will often get 'helpful' votes from readers looking to purchase the item, and the number of 'helpful' votes affects a reviewer's ranking on Amazon.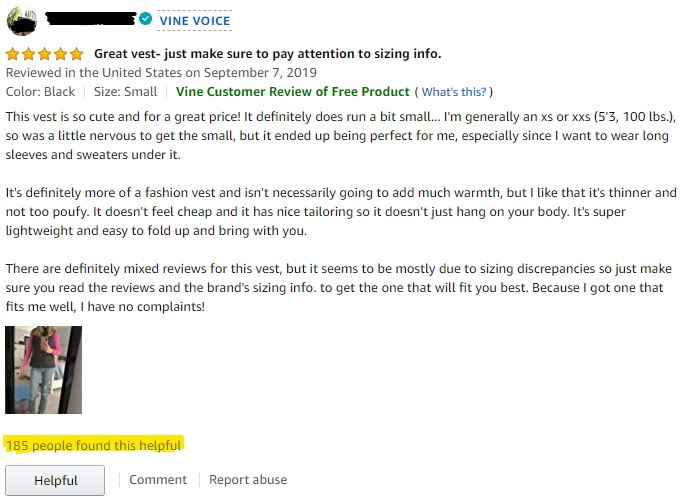 Amazon Vine is an invitation-only program. Amazon encourages buyers to share their opinions on products on the platform and recognizes dedicated reviewers for their effort by issuing badges. Vine reviewers get a VINE VOICE badge when they write reviews, showing that these are trusted reviews written by Vine members. Highly ranked reviewers may also be featured in the Hall of Fame and receive a Hall of Fame badge in the reviews they write. These are all helpful to readers to identify which reviews were written by more reputable reviewers. 
What does Amazon Vine cost?
Free! At the end of 2019, Amazon waived the enrollment fee and made Amazon Vine available to all sellers. Before this, the program was only available for vendors, and the cost started at US$2,500 for each product and varied depending on the product category. We are not sure if Amazon Vine is free permanently, but at least now, it is completely free to enroll up to 5 ASINs in the Vine Program.
What are the benefits of joining Amazon Vine?
Online reviews have a great impact on customer behavior and lead generation, so joining Vine Program can help you to build customer trust and brand reputation. Especially for the sellers who are going to release new products, Vine can quickly help them get customer feedback, insightful reviews and eventually boost their product visibility and sales.
How to get started?
To join Amazon Vine, you can follow the steps below:
Go to your Amazon Seller Central home page and log in

Click Vine under the Advertising tab

Enter the ASIN you'd like to enroll in the enrollment search box

Set up your enrollment by selecting which ASINs to enroll and the number of units you want to make available for Vine Voices to claim (up to 30).

Once you registered the ASIN, you can track the progress of the ASIN through the enrollment details page by hitting the Details button next to the ASIN being inquired about.
There are three tiers of enrollment, which are:
Basic level: you can enroll in 5 products. 

Plus level: you can register 10 products

Premium level: allows you to register 20 products
Please note the following items not eligible for enrollment:
Sample items

Hazmat products

Goods sold in packages

Bulky or heavy products

Adult-only items

Drop-ship products
An alternative to Amazon Vine
While there are benefits to Amazon Vine, it cannot satisfy every seller. As mentioned previously, Vine has limited the number of items you can submit. Or if you are one of the sellers that aren't eligible for the Vine Program, you can consider a better option to obtain reviews such as BigCentral for sending review request emails to your customers and increase the number of product reviews on your listings.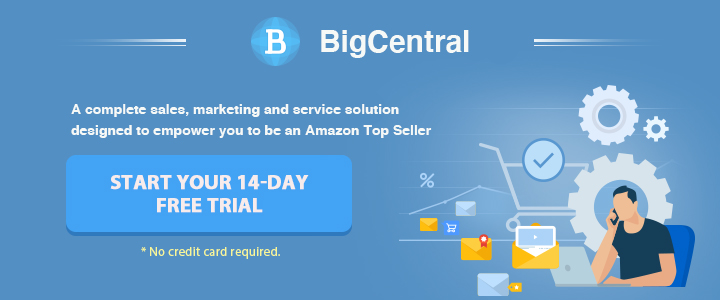 This blog post was originally published in November 2016 and was updated in March 2020 due to product updates or Amazon policy changes.