//php the_post_thumbnail( 'post-thumbnail' ); ?>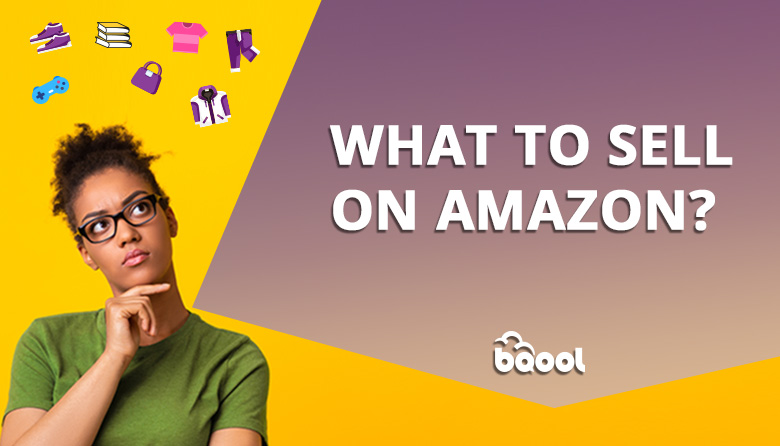 Selling on Amazon can offer a lot of advantages and especially if you are doing retail arbitrage that could be very lucrative if you sell the right items. However, it is not always easy to spot the right products. Keep in mind you must be smart and strategic about which kind of products you are going to buy and then resell. Of course, it is not just about buying everything you can find on discount in retail stores. You should also check in advance the product performance on Amazon and other online selling platforms. The products that you are looking for must be "unique" but popular.
Today BQool gives you some tips and recommendation to help you finding the suitable and profitable listings for your online business.
Authorization to Sell the Item
Before starting to source the right item, you must consider several factors:
First thing you must do is making sure you have the authorization to sell the products.
Some products cannot be sold through Amazon because of brand restrictions. To avoid unpleasant surprises, we suggest you check this Amazon list about prohibited items before sourcing. In addition, do not forget that certain categories require pre-approval from Amazon as well.
Learn the Characteristics of Bestselling Products on Amazon
Because Amazon offers a lot of selling opportunities, it might seem very easy for novice seller to sell any kind of products there. However, if you pay attention of bestselling products characteristics, you can find some similarities.
Usually, bestselling products on Amazon are:
Affordable
Generate recurring purchases
Meet customers' expectations
Hotly discussed
A long-standing popular product
Where to Source?
It depends on which kind of product you are looking for but, of course, we suggest you focus on popular retail stores such as Target, Walmart, Kohl's, Home Depot for discount opportunities. Close out stores with liquidation sales and outlet stores can also be a possibility.
Investigate more Online Platforms
If you want to multiply your chance to find a profitable and popular item, we encourage to check other eCommerce platforms other than Amazon to see what kind of bestselling products are.
You can get inspirations from searching different platforms to help you find the right product for your business.
Have a look on social platforms such as Instagram, especially for beauty and fashion items, you can spot what item everybody is talking about right now. After you find all the information you need about the product (popularity, competitors, sales authorization), you can finally start to source.
Spot the Popular Categories
Another tip that we recommend you do is to see which items work more than others. But we recommend you pick the category to sell carefully because you do not want to be in a category filled with competitors or dominated by companies that are brand protected. We suggest you these 5 categories:
Board games and Toys
Pet Supplies
Beauty and Personal Care
Clothing, Shoes & Jewelry
Sport and Outdoor
Think About the Product Sizes
Maybe this is not your first concern when you are looking for some potential products to source, however the size should be something you should pay attention to. We suggest you source small items if you are a beginner seller (especially if you are a FBM seller) because they are easier to carry and storage, and the shipping fees are cheaper.
Use a Product Tracker
Finally, the last tip to help you finding the best potential product, we recommend you use a Product Tracker.
BQool provides BigCentral and Big tracker Extension to help you spot the right products. You can use the software to analyze the product performance on Amazon and see which product has the best potential to become bestsellers. In addition, it is possible to see how many sellers are already selling the products you are interest in.
Our List
We prepared a list of potential unique items that you can easily find in retail stores to source. Based on our observations, some product might have potential to become bestselling product. 
We have included a rating system for our products with potential. The higher the rating, the higher the level. 
1. Board Games and Toys
Usually, this category is very popular among customers on Amazon.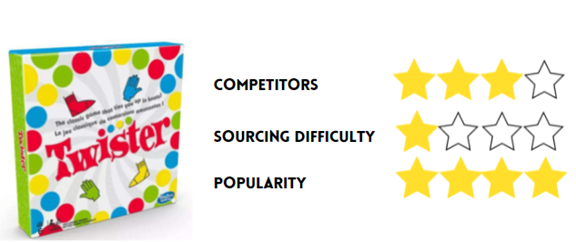 It is well known vintage products are always a solid value. For this article we picked Twister but of course you have many different options for classic board game. They are more popular since the covid 19 pandemic, a lot of people take interest in playing this classic game. 
2. Pet Supplies
Pet supplies category is also very popular on Amazon. Products such as pet toys and cat litters are very popular. Moreover, you can add some additional item such as cat litter grains, litter scoop to your listings. The advantage with pet toys is they can be recurring purchase because they are not designed to last forever. You can find those items in Walmart, Target…etc.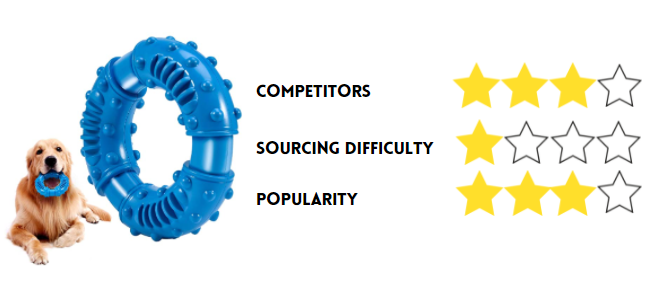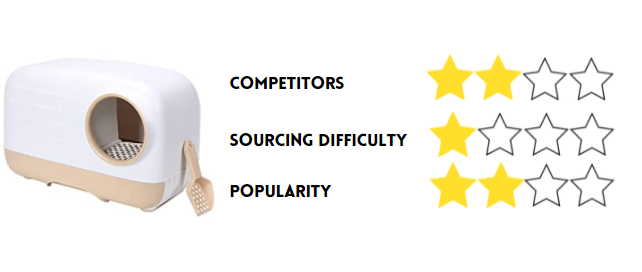 3. Beauty and Care Products
a) Hair Scalp Massager Shampoo Brush
The beauty and Care industry is a huge market, even online. Sourcing cheap beauty accessories are a solid value. We recommend you do not source fragile item such as mirror or products made of glass. 

The hair scalp massager brush is very popular recently, indeed, if you just search through the internet, you can find a lot of blog articles, videos from influencers on the internet talking about this last trendy item. The advantage with this kind of item is that it is easy to source and very popular right now. 
b) Fake Eyelashes

Fake eyelashes are very basics beauty item. In addition, they are easy to source, you can find fake eyelashes in all retail stores. The price varies according to the materials and the method of fixation. 
4.Clothing, Shoes & Jewelry
Along Beauty and Personal Care products, fashion products attract a lot of clients. 
According to our observations, customers tend to purchase activewear such as yoga pants. Indeed, they are very popular among women and even there are a lot of competitors selling this kind of product, you can still have a chance to attract customers due to the high demand. Keep in mind that the quality is not only what customers are looking for on Amazon, especially for activewear, usually they just want to buy something inexpensive for working out. 
a) Activewear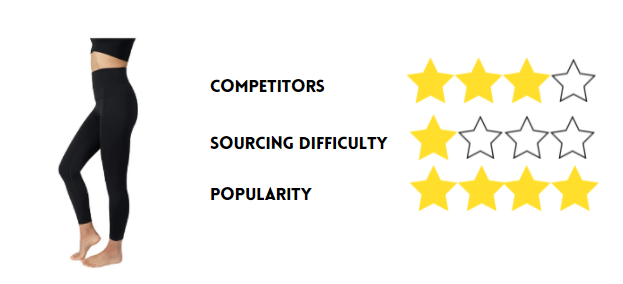 b) Oversized Earrings

You can focus your sourcing on fashion accessories like oversized earrings as well, they are trendy, and they will last at least until the next year. 
5. Sports and Outdoor
In this category, the advantage is that there is not a lot of competitors especially because the products you can find are kind of very specific like fishing and hunting material. These products are not as popular as other categories we mentioned before but they have their own target audience. We recommend you have some additional items to accompany these products if you decide to sell in this category. 
a) Lure for Fishing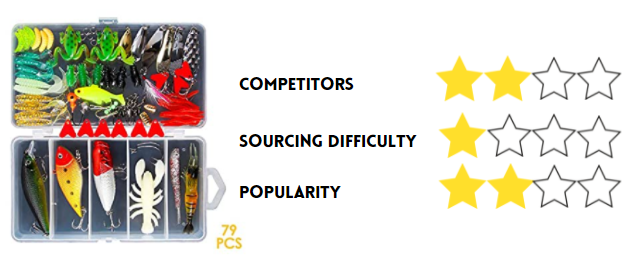 b) Beekeeper Suit

Bestselling product on Amazon is always changing and some products due to their popularity become quickly saturated. Keep in mind that Amazon has an ultra-competitive environment and it is not always easy to stand out from competitors. You need sometimes to search the right products that will fit your online business. 
Last thing, the goal is not just selecting product randomly but having passion about the products you are going to sell.