//php the_post_thumbnail( 'post-thumbnail' ); ?>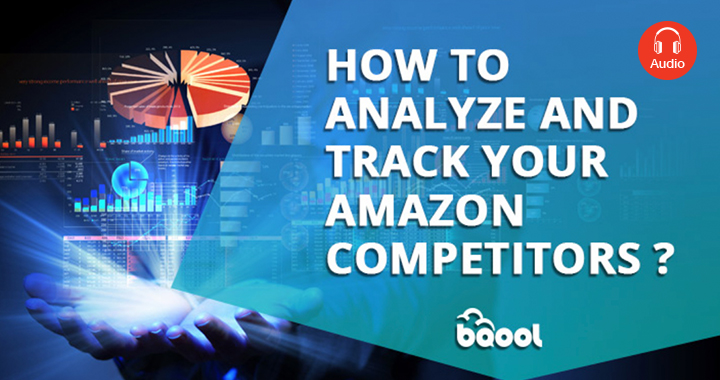 Would you rather listen to this blog instead of reading it? Just click play below. (Audio Recording by Eric Lin)
Have you done an Amazon competitor analysis before? If not, you should definitely plan on doing it. In 2017, there were roughly 300 thousands new sellers joining Amazon US to compete with other millions of sellers selling on the same platform. If we do the calculation, there were 822 new sellers signing up to sell on Amazon every day. The competition on Amazon is no doubt getting more intense every morning when you get out of bed.
We have all heard this saying "If you know the enemy and know yourself, you need not fear the result of a hundred battles." If you want to stand out from your competition and win the buy box, you should create a competitive advantage for your products. Before you do that, you have to conduct a comprehensive Amazon competitor analysis.
Don't know how to start? Keep reading to learn how to conduct a comprehensive Amazon competitor analysis.
Find and define who your competitors are
The first step of creating an Amazon competitor analysis is to understand who your main competitors are and how many they are. You should avoid selling products that top brands are selling because it will be challenging to compete with them with limited resources as popular brands can provide better prices and discounts.
Moreover, you should also avoid selling similar items already being sold by many sellers on Amazon, unless you are confident that your products can beat your competitors with competitive advantages. For example, you can offer products with superior quality or a faster order fulfillment to attract shoppers.
Monitor your competitor's every move
You should always keep a close eye on your competitors so you can analyze their site and their offers and counter their promotion with your own marketing tactics. In particular, pay attention to a few key aspects here:
#1 – Listing quality
Your product listing is your storefront on Amazon, and the quality of your listing is one of the critical factors that influence a buyer's purchasing decision. Therefore, your product pages must contain information that caters to your current and prospective customers, so the more details your product page has, you're more likely to increase your sales. You should pay close attention to your competitors' product listings so you can find out what their strengths and weakness are.
Generally, your product listing should include your product title, product features, product description, product Q&A, and product images. Amazon listing optimization has a big impact on your ranking as well as on your conversion rate, so make sure your listings have enough information to make your products more appealing to your potential customers.
#2 – Product reviews
Every seller has huge confidence in their products, but product reviews often reflect a product's true perceived quality and have now become an essential component in revealing the weakness of your competitors' products.
Here are the four takeaways from product reviews:
What is the biggest problem with the product?

How would your competitor solve the problems?

What do their customers love about the products and can you replicate that success?

If you can replicate that, is there any way you can improve it? If not, what are the other unique selling points your product have?
#3 Pricing
Price is an important factor for winning the Amazon buy box and customers' purchase decisions. Offering a lower price is usually more appealing to shoppers, but the lower your price is, the lower your margin will be. To stay competitive, sellers have to constantly change the price of their products manually or automatically. We encourage sellers to use repricing software to keep your price competitive at all times if there are other sellers listing against your products. A repricing software can also help you monitor your competitor pricing strategies and help you set up your own rules to price up or down accordingly.
#4 Social media
Because Amazon sellers have limited interaction with customers on Amazon, many sellers like to promote their products on social channels outside of Amazon and drive external traffic to their Amazon stores. In this way, you can analyze how your competitors communicate with the customers via social media and identify their social media strategy. You can then copy their best practices and start driving external traffic to your store.
Use all-in-one Amazon product research tool
When doing competitor analysis, there is so much information and data to look up and compare side-by-side. To accelerate the process of tracking your niche competitor, you can implement the third-party Amazon product research tool with sophisticated features to help you achieve the following goals with ease.
Discover your competitor's high-ranking keywords to optimize your product listings and redirect their traffic with the Reverse ASIN search.

Follow the movements of your competitors, including changes to orders, reviews, and levels of inventory.

Enable you to make profitable product investment with comprehensive market statistics and the unique product scoring system.

Auto-calculates the latest Amazon referral fees, variable closing fees and FBA fulfillment fees of each product to know what your expected profit margin is.

Get email alerts to keep you notified of any change in the status and performance of your listings.
Looking for more features? Try BQool's Amazon Product Research Tool FREE to analyze the top sellers and competitors so you can optimize your Amazon sales and business strategies.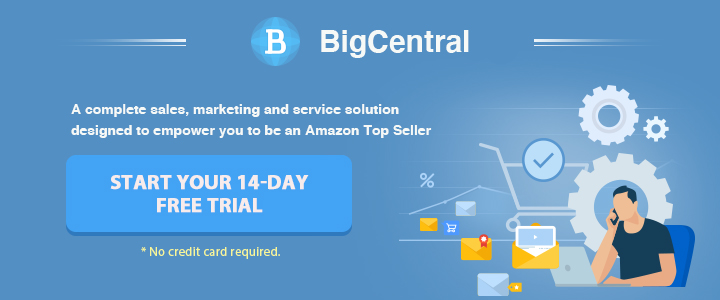 This blog post was originally published in May 2019 and was updated in April 2020 due to product updates or Amazon policy changes.