//php the_post_thumbnail( 'post-thumbnail' ); ?>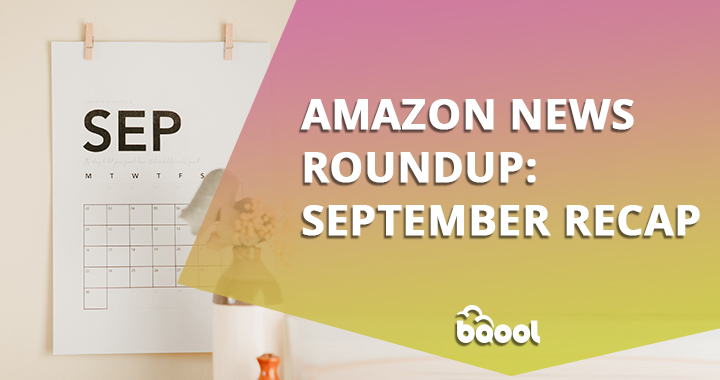 September has been a busy month and a lot of things happened on Amazon platform. BQool shares with you the upcoming changes to keep your business operational for the last months of 2021.
I. Old Inventory automated-removal options on Amazon
As a seller managing inventory especially old one could be an issue sometimes, you might spend a lot of time dealing with it. No need to be worried about your old inventory because Amazon offers a new function the Automated removal of aged inventory that can help you to save on long-term storage fees and improve your Inventory Performance Index score. It also frees up space in Amazon fulfillment centers for more of your popular inventory. However, your inventory needs to meet these following criteria to be eligible for the automatic removal:
–> Units that are in fulfillment centers for more than 365 days and that are subject to long-term storage fees.
–> Units of ASINs that haven't sold in six or more consecutive months and that have been in fulfillment centers for more than 180 days.
Moreover, it is possible to recover value from these units through liquidation. Amazon gives you the value-recovery option, for products which are liquidated through a wholesale liquidator. The net recovery value of liquidated products is then transferred to your account. If you want to know more about FBA Liquidations , you can check this page.
What happens to your old inventory?
If you choose to have your inventory returned to you, you have to set up Automated fulfillable inventory settings and provide a valid return address. You can also choose to have your inventory automatically donated, recycled…etc.
For more information about removals conditions , you can check the Automated fulfillable inventory removal.
 II. FBA Heavy and Bulky Shipment to Spain
You are now able to ship heavy and bulky products that weigh up to 120 kg to fulfilment centers in Spain since September. Indeed, Amazon increased the maximum weight limit in Spain from 40 kg to 120 kg, allowing you to ship heavier selection to Amazon fulfilment centers in Spain.
FBA Heavy and Bulky program allows you to use Fulfilment By Amazon (FBA) as a solution for the storage, delivery, returns and customer service of your heavy and bulky products that meet the eligible criteria.
For more information about the delivery of heavy and bulky products in your store, go to UK, DE, FR, IT, ES.
III. New Payments Report Page for Deferred Transactions
Started on September 20th Amazon launched a new page in Seller Central that helps you to track easier your payment amounts. The new Deferred transactions page will be available under Payment reports. The Deferred transactions page will list individual orders currently deferred and show the corresponding amount(s), and the dates(s) when funds are available for disbursement. When you receive invoiced orders, they will also appear on this page.
You can see the total amount of fonds that you have on your Statement view page, under the new "Deferred transactions" line item in your total balance. When funds are released for payment, the corresponding transactions will move to the Transaction view page. With the launch of deferred transactions, only transactions which have been disbursed will be included in the Settlement reports.
Note: If Delivery date reserve policies do not apply to you, you will not see any transactions on the Deferred transactions page.
For more information, you can check this page that explains What are deferred transactions.
IV. Introduction of The Three Mandatory ASIN Attributes
In order to provide a better shopping experience for customers, Amazon put in place "the three mandatory attributes" for listings created one at a time or in bulk. The three mandatory attributes are:
Net Content: A new attribute set for eight Product Types (PTs)
Item Form: A previously optional attribute that will become mandatory for 86 Product Types
Number of Items: A previously optional attribute that will become mandatory for 154 Product Types
Because of these changes, all ASINs for select Product Types must have these attributes populated when you submit new ASINs or update existing ASINs. If you fail to populate these mandatory attributes, that will prevent any new selection creation in the relevant PTs after October 26, 2021. Note that this will not de-list any selection that you have listed before October 26, 2021. To provide a seamless shopping experience for customers, we strongly recommend you update this information on existing listings. If you have ASINs in your inventory in any of the select PTs that don't have an 'Item Form' or 'Number of Items' value, you should start updating these attributes now.
For more information, you can check Net Content, Item Form, and Number of Items attributes details page.
Get the latest eCommerce news and Amazon seller tips at blog.bqool.com. Subscribe for updates!