//php the_post_thumbnail( 'post-thumbnail' ); ?>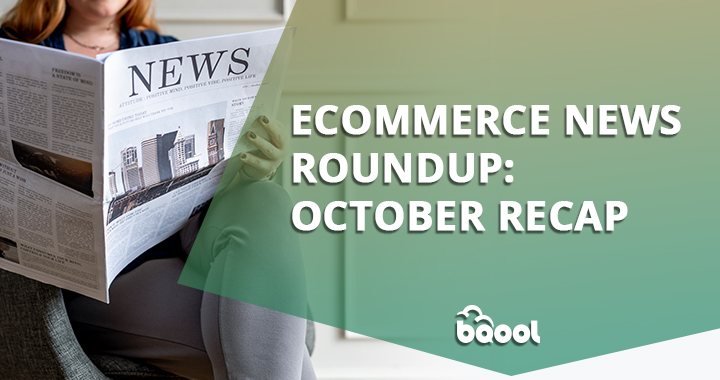 As always, we've put together a list of major Amazon news in October, let's catch up on the major updates from Amazon below.
I. Zendesk support suite integration with Amazon
Amazon introduces the new customer support tool available in the seller central partner network. With Zendesk's application for Amazon, you can handle Seller Central messaging and all your other support channels on one screen. The agents can handle more message volume by seeing Amazon order details and product data next to each message, utilizing the information to automatically personalize responses, leveraging approved templates, and assuring all tickets get a timely and adequate response.
Click here to learn how to support your customers from a unified workspace without toggling between screens.
II.Business Featured Offer Winner
As a Seller, you can use the new Business Competitive Featured Offer Rule to set your B2B single-unit price and up to five quantity tier prices based on the Featured Offer price. This rule type is useful when multiple sellers offering the same SKU. Repricing stops when your item is the Featured Offer.
The Business Competitive Featured Offer Rule gives you the option to reprice below, above, or equal to the Featured Offer prices.
You can also reprice based on all offers for the same SKU, and the condition or specified types of offers.
For more information, go to Create a business pricing rule. To start using the rule now, go to the Automate Pricing tool.
III. New Contact Customer feature for Brand Owners
Amazon launched a new communication tool that is reserved to brand owner, the ability to contact your customers after they leave a 1, 2, or 3-star product review. This tool lets you choose how to engage with your customers, either by offering a full refund or requesting additional information on their orders to help resolve their issues.
Because customer service is such an important thing, this new communication tool gives you the ability to contact customers after they leave a 1, 2, or 3-star product review. Now, you can choose what level of support you want to offer your customers by either offering a full refund or requesting additional information on their orders to help resolve their issues.
As a brand owner, you can access this new tool by going to Seller Central and clicking Customer Reviews under the Brands tab. You can view all reviews that have been left on any of your products, and filter by star rating or brand. The new Contact Customer feature is enabled for qualifying critical product reviews.
Remember that sellers aren't allowed to ask for a customer's personal information such as email or phone number, and customers aren't expected to change their reviews because you resolve their issues.
If you want more information on the feature, go to Contact Customer page.
IV. Amazon EU updates Manage Inventory Health
Manage Inventory Health combines the best of the Manage Excess Inventory and Inventory Age pages, giving you the ability to manage your excess and aged inventory in one place and use a variety of metrics to help you make decisions about repricing, advertising, or removals.
In the previous Amazon News Recap September, we already explained this major change. You can go to check this article for more information concerning Inventory management.
If you want to know more about this update you can also check this page.
V. View personalized recommendations for your ASINs with Growth Opportunities
This new tool enables you to have personalized recommendations for your ASINs and help you to develop your business.
How does it work?
Growth Opportunities gathers recommendations from several programs, allowing you to select the actions that make the most sense for your business from a single page. The tool also estimates the potential sales lift for your ASINs to help you decide which recommendations to prioritize.
To get started, go to Growth Opportunities.
You can also access the tool by clicking Growth in the top navigation menu in Seller Central and selecting Growth Opportunities.
VI. Black Friday & Cyber Monday
Black Friday and Cyber Monday are very important sales events of Q4. This year Amazon gives more date to prepare your business for the two big sales events: the pre-sales event before Black Friday starts early at the beginning of November. Check the date below to know when Black Friday and Cyber Monday weekly deals start and finish.
November 8, 2021 to November 14, 2021: Early Black Friday deals week 1
November 15, 2021 to November 21, 2021: Early Black Friday deals week 2
November 22, 2021 to November 28, 2021: Black Friday week (48-hour Black Friday, November 25, 2021 to November 26, 2021)
November 29, 2021 to December 5, 2021: Cyber Monday week
Get the latest eCommerce news and Amazon seller tips at blog.bqool.com. Subscribe for updates!