//php the_post_thumbnail( 'post-thumbnail' ); ?>
Last week we discussed the impact that too many Amazon Returns was having on buyers, this guide explains the perils of Amazon Returns from the perspective of the Amazon seller.
One of the downsides of owning an eCommerce business is the unfortunate inevitability of having to deal with returns. In this guide, we will specifically look at Amazon Returns.
Amazon returns are often worse for sellers. Firstly, you will usually lose on the return. Secondly, if your returns rate is too high, you could also end up affecting your good standing with Amazon. More than one Amazon seller has been suspended for having too many returns.
You can't really avoid returns, but what you can do, is to try and limit the potential loss as much as you can. Let's look at a few ways to proactively deal with product returns: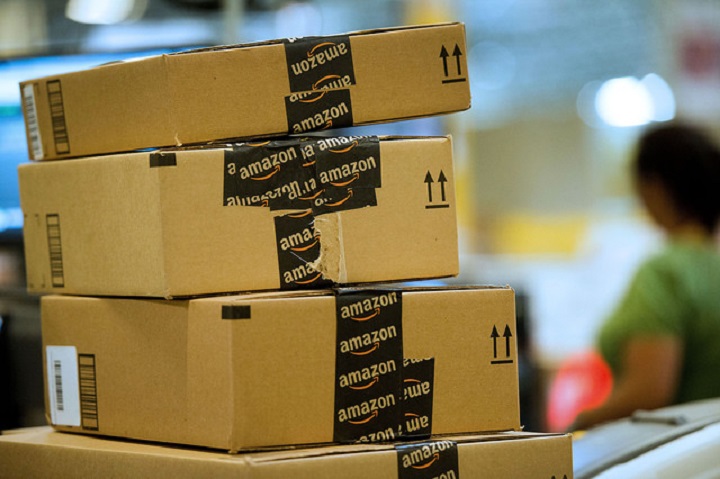 The Amazon Returns Process
One of the advantages of being a seller on Amazon and using FBA is that you don't have to deal with the returns yourself, it's all part of the service. However, you should try to familiarize yourself with the Amazon returns process and keep an eye on your Amazon account. Discrepancies can occur, and it's up to you as the seller to notice these issues and contact Amazon to resolve them.
Your customers typically have 30 days to request to return an item, then a further 30 days after that to ship the item back to Amazon. The system relies on honesty, due to the fact that Amazon will debit your account for the purchase price plus sales taxes, Amazon will refund the customer as soon as they request the return. However, If the product hasn't been returned within 45 days, Amazon should proceed to debit the buyer again and credit back the seller.
The Condition of the Returned Item
Assuming that the buyer returned the product within the specified time period, what happens next is dependent upon the condition of the item and the reason behind the return. Here's an overview of different scenarios:
The Product is Damaged
When the product has been returned due to damage, what happens next depends on the cause of the damage to the item. If the damage occurred whilst in transit to the customer due to poor packaging, or in the FBA warehouse, then you will be eligible for a refund from Amazon. If Amazon determines that the item was damaged due to an issue at the seller's end e.g. the product that you sent to Amazon wasn't packaged properly, then it's on you.
The Amazon refund covers items with a replacement value of less than USD $5000. This should be adequate for most sellers, however, sellers with products exceeding that value are advised to get additional insurance. If the item was damaged by a carrier during the shipping process, you should also get reimbursed for that
The Product is Sellable
If it has been decided that the product is still sellable, Amazon will generally place it back into your inventory. You may also want to check to see if the item is still sellable for yourself. If this is the case, you will then need to create a removal order for Amazon to then have the item taken out of your inventory and have it sent to you.
Customer Damaged
This doesn't always have to mean "damaged" in the literal sense, it could also mean that the customer has indicated that they have opened the product and/or packaging. It's could be possible that after you have checked the item, you could sell it as "very good condition", "new" or "like new". You would still have to create a removal order and have the item sent to you if you wanted to inspect the item for yourself.
The Product is Defective
Sometimes the item is just genuinely defective. Any defective products are returned to the seller's inventory as "unsellable." It is still usually a good idea to request to inspect the item for yourself though, a lot of customers have realized that they are not charged for the return shipping if they indicate that the product is defective. This has lead to many products being returned when the condition is still new.
Actioning your Amazon Returns
Firstly, you should always check to see that customer has returned the product within the 45-day limit. If they haven't, Amazon should be refunding you for the funds that they already debited from your account.
You can check to see if Amazon has sent a refund to the customer by logging in to your Seller Central account. Go to Reports > Fulfillment > Returns. If you can see that the customer was refunded (Payments report), you then need to ensure that the product was actually returned.
Follow this process:
Copy the refund order number.

Go to Manage Orders > Advanced Search in your Seller Central account.

Paste the order number into the search function and click "search."

The next page allows you to view which item was returned from the order – copy the SKU or ASIN.

Go to Inventory > Manage FBA Inventory.

Paste the SKU or ASIN into the search function and click "search."

If you can't see the item there, click to view archived items.

Now you should be able to see if the item is in your inventory.
If the item isn't there, it doesn't always mean that it wasn't returned. A sellable item could have been returned and sold again straight away (you won't always know this). You can check on the item in question by opening a case with Amazon and asking them to check the return. They will either inform you that it was returned to inventory, or that they will refund you because it wasn't found there.
Inventory Management
If a seller has items that have been returned as damaged, they will remain in the inventory as unsellable. Amazon charges for all inventory stored (regardless of whether or not it can be sold). Don't leave items in there for too long. Your options are to either check it and have it moved to the sellable inventory to be resold, make any repairs to put it back into inventory or to pull it from inventory completely and move on.
Quality Control
If returns are becoming a common occurrence, It is probably a good idea to review the product. Always aim to ensure that the standards of quality are where they need to be. Amazon has always been focused on customer experience. If a seller gets too many complaints about "defective" items, it may take action and suspend your account.
Manufacturing mishaps do occur from time to time, and you may suffer from a bad batch of products occasionally. Keep an eye on new orders and make sure you keep a record of any defective complaints too.
Customer experience should be important. If you recognize that a product or batch has a known weakness, make sure you deal with it promptly. If your manufacturers are reputable and value your business, they should sort the issues out for you.
Accurate Product Descriptions
Are customers getting what they expect by your product description? Keep a very close eye on your reviews, feedback and returns to see what buyers are saying. If you are continuously suffering from returns because your products don't meet customer's expectations, it's time to review your listing. Ensure that you fix any kind of ambiguity in your product descriptions etc.
Returns are inevitable, but it's good practice to monitor returns closely to ensure that:
The product was returned.
You are refunded for unreturned items.
The products that are still sellable are available in your inventory.
The products that are no longer sellable are removed to eliminate paying the related storage fees.
Any quality issues are dealt with efficiently.
Closely monitoring your returns will ensure that you maintain a healthy account with Amazon and that your customers remain satisfied. After all, happy customers will always return (no pun intended).
BQool is a one-stop shop for Amazon Repricing, Amazon Feedback and Amazon Reviews software. For a 14 day free trial (30 days for Feedback) visit BQool today!