//php the_post_thumbnail( 'post-thumbnail' ); ?>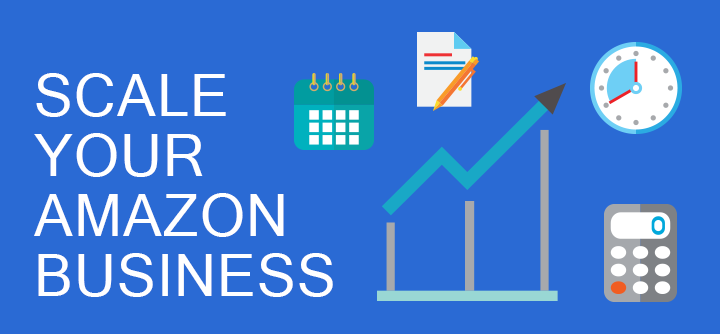 In order to grow your business, you must scale your Amazon business.
Seems redundant right?
Scaling is growing, right?
Well, yeah.  But this assertion is not that obvious when it comes time for the rubber to hit the road. After all, what is scaling, and what does it mean as you begin to consider launching your first product as an Amazon seller (or your second, or third)?
If you are just starting out on Amazon, don't plan on pocketing any of your profits anytime soon.
While this may be Business 101 first day information, most of us sellers missed class that day.  We get all worked up and buy into the hype after we heared about that one podcaster interview where "Bryan" turned $400 into $30,000 a month in 90 days.
But is that revenue or profit?
How much money did they put up to get started?
I will say it again – this business takes work.
And above all, the most important thing to remember:
It takes  CASH.
And then some more CASH.
That's right.
You are now attempting to make it in a business that is one of the most cash-heavy ventures any entrepreneur can take on:  Inventory-based retail. 
How you manage your cash is crucial.
I could go on all day explaining a case study, or doing a bunch of math, but I will spare you the agony that my coaching clients often endure as we ramp up and prepare them to order their first product.
I will, however, share my system outline of how to best prepare to successfully scale your Amazon business as an Amazon third party seller.
 IT'S ALL IN THE RESEARCH
Be thorough.
Prior to placing that big order, it is imperative that you analyze enough products so that you can narrow it down to that single product that SHINES above all others; one that is going to give you the best chance of success.
Different products "shine" for different people, depending on your circumstances and opportunities available during your development phase.
Consider your Goals.
Before plugging in your search criteria with the tools we use, you must know how much cash you have to spend. 
This question is very important, as it determines which products will make your initial list of 50 or more that gets narrowed down until you arrive at that glorious moment of realizing YOU FOUND THE ONE!
CASH FLOW: How much of a cash lump sum will I have to invest when it comes time to order, launch, and promote?
PROFIT MARGINS: What are my goals when it comes to net profit?  Am I looking for

A home run of 50% margins or higher (much more difficult to obtain nowadays in Post-Wild-West-Amazon)
or a more obtainable 25-40%
Use the tools to find your match.

The beauty of Amazon above all other platforms is we can look into the exact product's subcategory and see how the market will respond to our new version of the same product that is currently selling.  There are many great tools available to help.
My favorites are a combination of three in particular:
Viral Launch Product Discovery/Market Intelligence
Guts and Brains – trust them.
As I learned while working in the Arctic, quite often your first solution to a problem is the best one.
Pick the right research criteria.
               a. Selling price (to determine the cost of each unit
b. Monthly sales potential when you reach page 1 (how many units you will be ordering)
c. Lead time (your number of units to order)
THIS REALLY IS AT THE HEART OF DETERMINING WHAT IT WILL COST TO SCALE ANY PRODUCT/MARKET YOU ARE CONSIDERING.
LANDED COST (per unit, including shipping)
X    # SALES PER DAY (take an average of top 10 / page 1 sellers)
X _            MANUFACTURING LEAD TIME (including shipping times)
=    INITIAL ORDER COSTS
Include all of your product development costs.
You are not done spending after you have landed your products in FBA, especially when developing a new product.
PRODUCT COSTS
Sourcing, including shipping from supplier and shipping into FBA
Development, such as:

Keyword research
Creating your listing
Graphic Design
Brand Building
Promos and giveaways
PPC
Reordering proper quantities before your revenue arrives in your bank account, which is heavily determined by the product/market that you are aiming to reach page one with.
You can do some of these tasks yourself, but why reinvent the wheel and potentially lose time, peace of mind, and LOTS of money.
More on that another day.
For now, let me close by telling you the same thing I tell my clients –
Do not try to save time by cutting corners in your Product Research phase.
Be thorough
Consider your goals
Use the Tools (especially your gut and brain)
Pick the right research criteria
Include all costs
 To put it another way, your plan to scale your Amazon business solely rests upon 3 things:
Choosing and Sourcing your product by leveraging your available resources (cash, talent – yours or others – and time)
Selling those products for the right profit (to meet your long term plan), and
Managing your sales revenue properly over time by reinvesting as much as necessary back into your business.
When you follow through and execute this plan, your chances of success as an Amazon seller increase exponentially, as does the scaling of your own freedom and accomplishment.
Patrick Kinkade is a seasoned Amazon Seller and Coach. A graduate of the University of California, Davis. 

Patrick has a keen mind for research and a natural inclination to teach and share his hard won knowledge and experience with those that have a desire to strike out on their own in the Amazon jungle.

Know more about topics related to "Scale your Amazon business, you may see more at https://www.fiverr.com/trickink.