//php the_post_thumbnail( 'post-thumbnail' ); ?>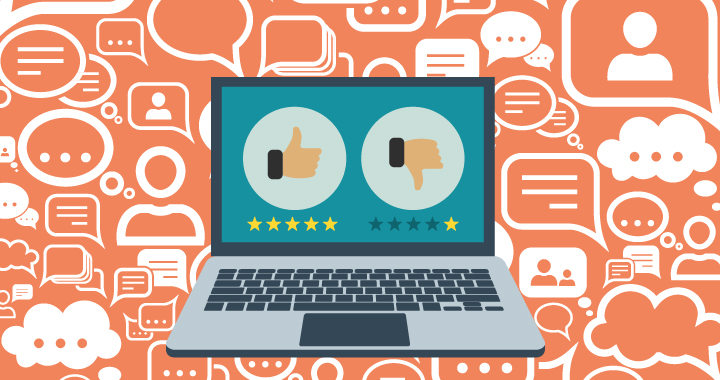 If we're being completely honest, the majority of online shoppers don't really know the difference between Amazon Reviews (for products) and Amazon Feedback (for the seller). Most people are only interested in getting a bargain online that arrives in one piece and on time!
In reality, the difference is actually very important, and this article will explain the reasons why. It is important when you are buying, but even more so if you are selling on Amazon.
Amazon feedback and Amazon reviews sound exactly the same, don't they? Surely they both relate to a buyer telling the seller what they thought of the product?
This isn't necessarily the case.
Amazon Reviews are for the Products Sold
Amazon Reviews showcase what the buyer thought of the item – This opinion can influence future buyers and their decision to make a purchase for themselves.
They are based on a scoring system (out of 5 stars)
Reviews are displayed on the product's detail page on Amazon.
Amazon Feedback is Related to the Seller and is Typically made up of the Following:
The product shipping speed.
The quality of the product packaging.
How professional the seller's attitude is and the quality of customer support provided.
Confirmation of whether or not the buyer would purchase from the seller again in the future.
Regardless of whether it's reviews or feedback, what a customer says can provide valuable insight for the seller and for future buyers. It is also important to keep your Amazon seller account in good shape by maintaining good metrics. Good numbers indicate that you are doing a good job, poor numbers show that improvement is necessary.
Reviews and Feedback are the online equivalents of word of mouth or recommendations. Have you ever browsed on Amazon looking for a particular item, found it and then be instantly put off by the feedback and reviews? Dealing with negative reviews is an important factor in maintaining a good reputation as an Amazon business.
Can Amazon Reviews and/or Feedback be Removed?
The answer, in a nutshell, is yes. Both feedback and reviews can be removed. However, it's not as simple as you might think.
If a buyer leaves you negative feedback, it's in your best interest to try and get that feedback removed or amended, this is so it doesn't affect your overall scoring. You have to meet specific criteria if you want the feedback to be removed. The feedback in question has to contain one of the following scenarios:
Promotional content for the buyer – they can't promote their own business or products.
Abusive or foul language – The buyer is not allowed to "name call", swear or abuse the seller.
Private and/or personal information – Names can be included but that's it, the buyer can't write anything with more detail than that (about themselves or you) otherwise, you have grounds to get the feedback removed.
Product reviews. When submitting feedback, it has to be related to the seller and not the product itself. If the buyer wishes to discuss the product, they have to do so in the product review section.
Reviews and feedback are so important when it comes to establishing and maintaining a good reputation on Amazon. With this in mind, it can often become highly time-consuming having to deal with Amazon reviews and feedback management manually. Luckily, there are automated solutions available to alleviate such tasks. BQool Inc provides automated software solutions solely to Amazon sellers with pro seller accounts. Along with its repricer, BQool has two solutions available for effective Amazon reviews and feedback management.
Feedback Central
Feedback Central is a tool that enables the user to send seller feedback request emails to their Amazon customers. Additionally, it will send out alerts when the user receives negative feedback. Feedback Central has a high level of customization: users can choose one of BQool's default templates, they can also add variables such as product pictures, product details and company logos. Users can also filter orders by date, order status and the buyer's previous feedback. Feedback Central is available to trial for 30 days, free of charge here.
Review Central
Review Central aggregates Amazon product reviews into one central location for convenient viewing. Users can view historical reviews from 90 days from the start of their trial. Review Central can also be used to manage and maintain positive ratings for the user's products and pinpoint negative reviews. Furthermore, Review Central can spot competitors that are selling the user's products without their permission. Review Central is available to trial for 14 days, free of charge here.