//php the_post_thumbnail( 'post-thumbnail' ); ?>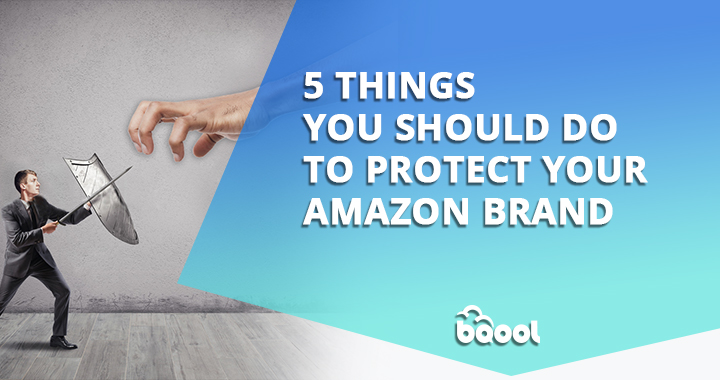 Navigating the depths of Amazon as a seller can seem overwhelming. As your brand grows, you may notice an increasing number of users reselling your product. How is this fair, you may ask? Amazon wants to see sellers competing as much as possible to help secure the lowest possible price for buyers. As helpful as this is for buyers, the competition is not always legitimate. Here is where you need to take action. Here are 5 tips for protecting your Amazon brand.
Apply for the Amazon Brand Registry
Being an online business, cyber insurance is necessary to protect private and sensitive information regarding your brand. Even more essential is registering your business for the Amazon Brand Registry, which helps protect your business within the world of Amazon. The Amazon Brand Registry ensures several very important things:
It certifies you as the brand owner. As a brand owner, you no longer have to use universal product codes (UPCs) to list your products. What's more, your content contribution as the brand owner outweighs other sellers'. The content and keywords which you choose to submit will override any content submitted by other sellers.
The Amazon Brand Registry also safeguards your product by ensuring that you can represent it accurately. Unfortunately, it does not stop others from reselling your goods. It is simple enough to apply for, though, so there is no reason not to add this further protection to your brand.
Search for Legitimacy
To tell whether a reseller of your product is legitimate, add their product to your cart. If you can set the quantity to a number so high that it seems unreasonable – think 999, then you may need to take further action.
Dealing with Illegitimate Resellers
To recapture your full profits, you need to deal with any illegitimate resellers. Sending a formal message over Amazon is the easiest way to go about this. Instruct resellers to cease their actions, and you should find that they back right off. You're sure to find a simple message to be effective in the majority of cases. A threat of direct contact with Amazon should their actions continue can also work in your favor.
What if the problem continues?
Should your message fall on deaf ears, your next option is to report them to Amazon's infringement team. To ensure Amazon act upon your report, outline why they should. Make it clear that by protecting your interest as the legitimate seller, Amazon is also protecting their interests. Your shared customers are getting the best products and treatment, it's a win-win. Amazon will take convincing, so make sure you point out the relevant terms and conditions that your reseller is violating. Remember that Amazon's conditions prevent the listing of counterfeit products.
It can be a good idea to read through both your letter to the other seller and the report to Amazon a couple of times. This will help you to get rid of anything emotional or personal you've written in the heat of the moment. Why not let a friend or family member read through it? They may be able to provide a different perspective, and it always pays to remember that two heads are better than one.
Be Proactive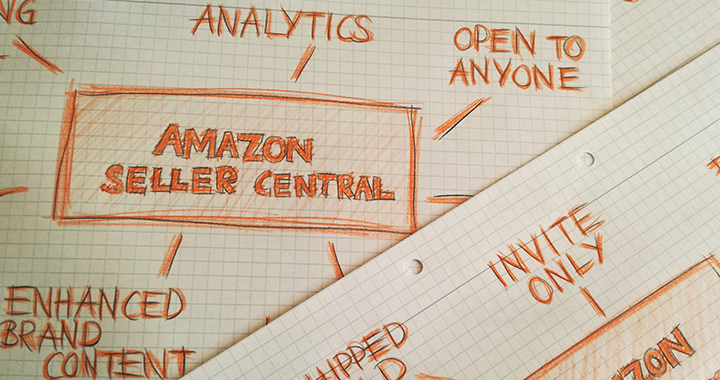 If you do not have anyone selling the same products in your niche, lucky you! You are fortunate in that you are actually in the perfect position to stop someone coming in and redistributing your products.
Amazon will not help you to take down the unauthorized sellers that set up shop, so you should promote your brand identity as much as possible. Make it unique, simple and identifiable.
Set up and maintain a public website containing information about your goods. Promote your brand icon on this website, and print it on your product packaging. Creating unique packaging sets you apart from the others. Your unique brand also helps to identify counterfeit products. Your own packaging is also necessary to set up under the Amazon Brand Registry too. Why not kill two birds with one stone?
Deal with Distributors
Forge fool-proof agreements with your distributors. Strong, legal agreements stop them from reselling your product on Amazon themselves. Binding contracts are especially useful with the help of a lawyer.
Should you find your distributor to be already listing your products on Amazon, it may help to increase their wholesale price. Increasing their wholesale price will force their Amazon listings to be more expensive than yours. Meaning it will no longer be profitable for them to keep reselling your hard work. Your product is now cheaper and exactly the same listing, so customers will be more inclined to opt for your product.
There are many proactive and reactive steps you can make to protect your Amazon brand. Follow these tips will help to make your brand the most lucrative possible.
Author's bio:
Freelance writer Cloe Matheson has produced articles on a broad range of topics including travel, business, and lifestyle. You can find Cloe's other articles on her Tumblr page.