//php the_post_thumbnail( 'post-thumbnail' ); ?>
Selling on Amazon provides freedom like nothing else, the experience can help anyone improve their problem-solving skills, although at times It can test your patience! If you are an Amazon seller I'm sure you will know what I'm talking about.
Today I'm going to share a few of the most important things I've learnt while building my Amazon business and selling on Amazon, I have no regrets but if I was to start over, knowing what I know now, I'd have done things differently! Here are my most useful tips for selling on Amazon.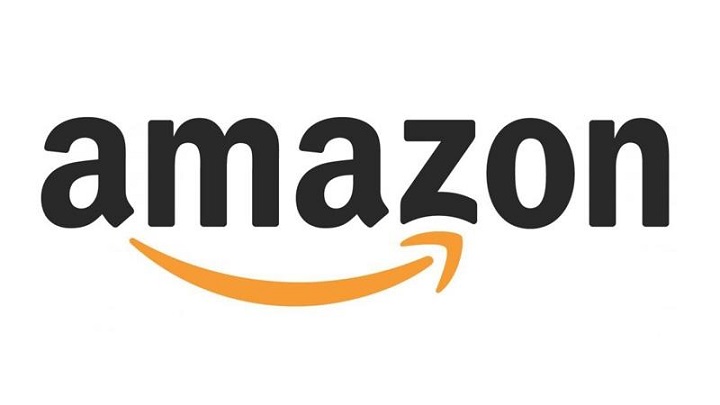 Use Amazon FBA for Selling on Amazon
FBA stands for fulfilled by Amazon. If you use Amazon's FBA service you don't have to worry about shipping products out to your customers, Amazon does the hard work for you. You don't even have to worry about customer returns, sure you can handle it through Amazon's seller central but if the customer contacts Amazon they can arrange to return their item and request their refund.
By using this business model, you can focus on sourcing products and scaling your business. Amazon has one of the most advanced fulfilment networks on the planet, they have fulfilment centres positioned across the world so you can be sure your customer will receive the product at lightning speed.
Product Research Tips
Whether you have experience or you're just starting out, product research is one of the most important aspects when it comes to building up your Amazon business. With the right products, you are going to make more profit and sell more items.
But how do you find these types of products? With experience, you can trawl through Amazon's website, analyse a product listing and from that information you can get a good idea if it's a good product. It's important to understand Amazon's BSR (best seller rank), each product has one of these and the lower the overall number, the more items the listing is selling.
When looking at potential products have a look at the negative reviews, are there any reoccurring issues? If you think you could do something to solve the issue you are in the position to better the competition, this could be done by tweaking the design or contents of a product, put your creative cap on and work out how you can offer more value to your customer!
When carrying out your product research have a think about the branding potential, are there any other similar types of products you could sell under a brand? For example, if you decided to sell running socks, you could look for other related running products, maybe muscle recovery tape, insoles for runners or water bottles, the possibilities are endless.
When you build a brand, you build a relationship with your consumers. With the right marketing expertise, you can build a fan base of loyal customers eagerly awaiting your future product releases.
Calculating Profit
Before giving a product the green light, you need to ensure you are happy with the ROI (Return on investment). At this stage you have a choice, you might be happy to settle for a lower profit margin if you think you'll be selling higher volumes, you can protect your profit margins by providing your customers with real value, if your customer is getting a better deal, they won't mind spending a little bit more.
Think of a potential product as an investment opportunity, what are you going to get out of it? By using Amazon's free FBA calculator, you can see the associated referral and fulfilment costs. If you enter an ASIN or product name you can find the product and input your predicted selling price, if you are using Amazon's FBA business model be sure to use the column to the right-hand side, hit calculate and there you have it. Remember, these costs don't account for any tax, be sure to do your own research to make sure all of your associated selling costs.
Best types of items to sell
If you focus on profit and branding potential you are on the right track! Another useful aspect to consider is the size and weight of the product, the bigger and heavier the item, the higher the cost of fulfilment. When sourcing products I look for items I could fit in a shoebox, not only will amazon's fees be lower but it will also cost me less to ship from origin to destination.
Certification
Over the years I have learnt about the importance of selling safe, certificated products. It's a little bit of a grey area with amazon sellers, some people don't worry about it, they find a product, place in their own packaging and off they go. This isn't the way I like to work, every product has the potential to bring your business crashing down (if things aren't done properly).
Product certification requirements vary from country to country, rules and requirements in the USA are much different to Europe and as a professional seller, you need to be aware of this. When you are speaking with potential suppliers you should be requesting supporting documentation, certificates and testing reports. If you don't know what you are looking for, I'd recommend seeking professional advice, over the years I have built up strong relationships with trustworthy certification specialists and they are worth their weight in gold.
Conclusion
We've covered a few important aspects of building an Amazon business, if you are looking to build a stable, long-term business you should take your work seriously. Amazon is a huge opportunity, in my opinion, it's the most powerful platform for third-party sellers!
Let's recap! Use Amazon FBA if you can, you will be able to offer your customers prime shipping and it's thought that Amazon favour these types of sellers within their search results, you can see why! They want to offer their sellers, fast reliable shipping!
Learn how to carry out product research properly, there are a lot of tools out there that can speed up the sourcing process but it's still useful to learn how to do it manually! Look for reoccurring negative reviews and see if you can improve on what's being offered by the competition.
Calculate your profit before committing to an order, too many sellers don't carry out their research only to then find out that they might even be losing money, as we know that's not the aim of the game!
Look for smaller products that hold branding potential, building up a brand benefits you and your business, if you decide to sell your business in the future a brand will be much more appealing to potential buyers!
Take product certification seriously, carry out your research and if you still feel uneasy, contact a certification specialist.
I hope you've enjoyed reading this article. At eBusiness Boss we are constantly adding useful content and tips to help you learn about selling on Amazon. We specialize in building online businesses, from selling on Amazon to affiliate marketing we do it all!
Be sure to make a note of our website and YouTube channel, we are committed to updating both with regular, useful content.
Best of luck,
Nick
eBusiness Boss
About the author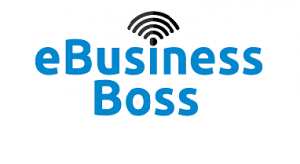 Nick is one of the founders of eBusiness Boss, an online training resource that helps people learn about making money online. Having built a six-figure Amazon store, Nick understands the ups and downs that can go with selling on Amazon.