//php the_post_thumbnail( 'post-thumbnail' ); ?>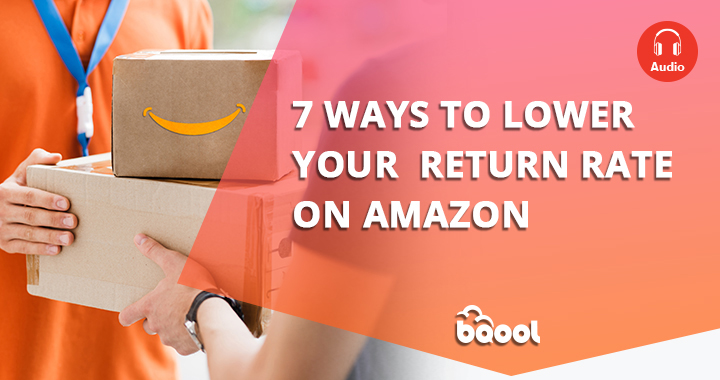 Amazon is one of the most popular trading floors in the world. It's the leader in the sale of consumer goods through an online services system. 
To estimate the size of Jeff Bezos' platform, it owns 49.1% share of online shopping and 5% of the entire online and offline market in the United States. Also, 50% of total sales in the Amazon US marketplace are from third-party sellers. 
The Amazon seller business model is simple: first, you ship your goods to an Amazon warehouse, also called a fulfillment center; then your goods are sorted and inventoried by Amazon employees – just to be picked up from the shelves when the customer makes an order, packed in a box and sent to the customer's doorstep. The whole process is automated and supported by Amazon. All you have to do is to send the goods in, create a list, keep them in stock and take care of marketing and promotion. 
But selling the product is half the battle. Even if you sent an order and received payment, this does not mean that the money is in your pocket yet. On average, 30% of online orders are returned – this is almost four times more often than in offline stores.  
In addition to lost profits, returns can also result in higher packaging and shipping costs. Besides, if the goods were damaged during delivery, you will not be able to sell them again. 
Let's try to figure out why there is a high return rate in online sales and what to do to lower the chances of getting returned items. 
The main reason for returns in online stores is the lack of physical contact between the buyer and the product. The buyers must use their imagination, which leads to a gap between expectations and reality. Here are the most common reasons for returning a product: 
Wrong size

 

It doesn't look like the picture

 
D

amaged upon delivery

 

F

raud

 
1. Write a Very Detailed Description for the Products' S

ize & F

eatures 

 
The most common reason for returned items is because of unfit size. The buyers decide to purchase the product only based pictures and it can be difficult to grasp the real dimensions of a product. Sometimes having your sizes divided into S, M, and L is not enough. You should also list down the actual dimensions of each size with a size chart. 
If you sell clothes or shoes from different manufacturers, make sure that you offer a size chart for each of them. This may take a lot of time, but it will go a long way toward reducing returned items.  
Displaying the correct size information is not only important when selling clothing items, but it is also important when selling household appliances, furniture, and home decor accessories. 
2. Show the Product 

with Accuracy

 
Add more product images. Use photos from different angles to focus on materials and textures. Take good quality photographs so that they can be enlarged and examined thoroughly. Experiment with lighting and angles to create a comprehensive photo portfolio. 
3. Show all Product Options

 
Make sure you are putting the same effort into each variation of your products. For example, if you are selling a product in several colors, take photos of all the options and show it to the buyer. Also, make sure that every picture is showing each color in its correct shade by using the right lighting. 
4. Provide Efficient Customer Support

 
On Amazon, you can only communicate with buyers using the Buyer-Seller Messaging Service, but there are a few drawbacks such as constantly logging in and out of multiple accounts to check and answer buyer emails from different marketplaces, not being able to set up customized templates or send a scheduled autoreply.
To optimize the Customer Service workflow, you can use an all-in-one solution service tool like BigCentral, which integrates effortlessly with the Amazon messaging platform. The tool was specially developed for Amazon sellers to deliver responsive and positive customer service.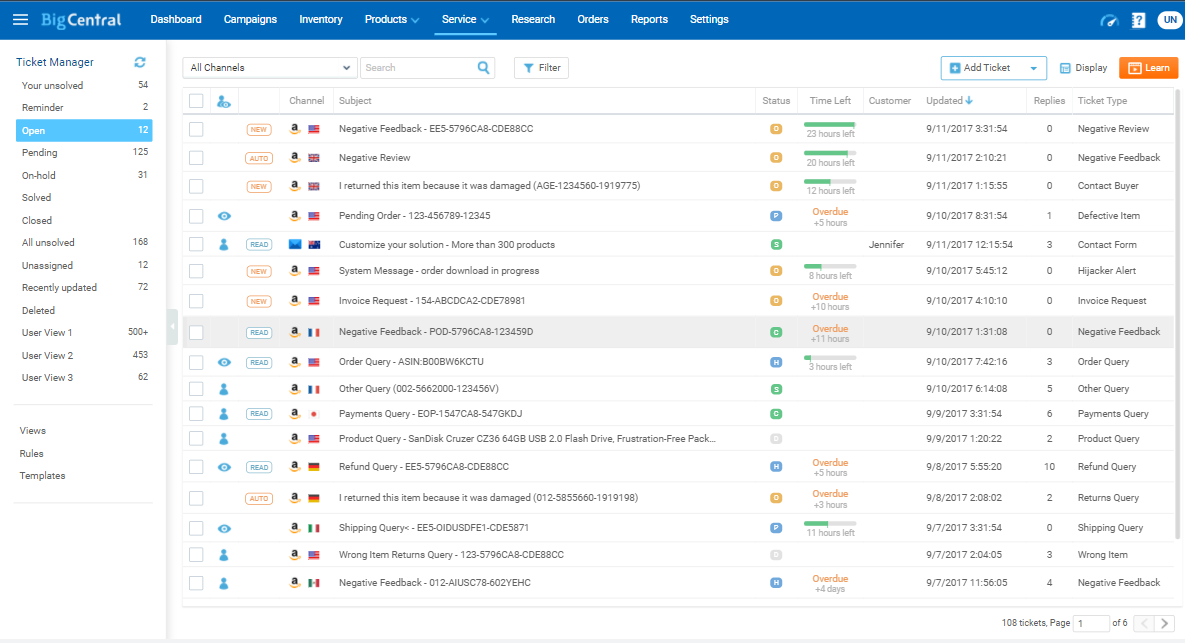 5. Protect Your Product with Proper Packaging

 
If an item gets damaged during delivery, it will almost surely lead to a product return. First, carefully inspect your product to make sure it's in good condition. Then, take good care of packaging to ensure it is protected from damage. Use poly bags following Amazon's requirements and add stickers to explain if the items are part of a set. 
6. Figure Out the Reason for Return

 
Product return is not only bad for your finances, but for your reputation as well. A customer who has a negative experience with your store is more likely to leave bad feedback or a bad review. You can analyze and identify the issues related to the products in their reviews to improve the quality and reduce returns. You can also get a report to figure out the reason for the return request by taking the following steps: 
Sign into Amazon Seller Central

.

 

Select 

Fulfillment

 under 

Report

, choose the 

Customer Concessions

 option and then click on 

Returns

.

 

Select the period for the report. 

For example, y

ou can 

filter

 for 30 

to 60 

days.

 

Check the item in question on the report and identify the reason for 

the 

return.

 
7. Work Closely with Your Suppliers

 
If you don't sell items manufactured by yourself, put an extra effort into working with your suppliers. For example, if you realize that the packaging material is not protective enough and will likely cause damaged freight, you need to communicate with your supplier and discuss an improvement for their packaging standards.  
By following these tips, you will not only lower the return rate but also improve the sales for your Amazon store.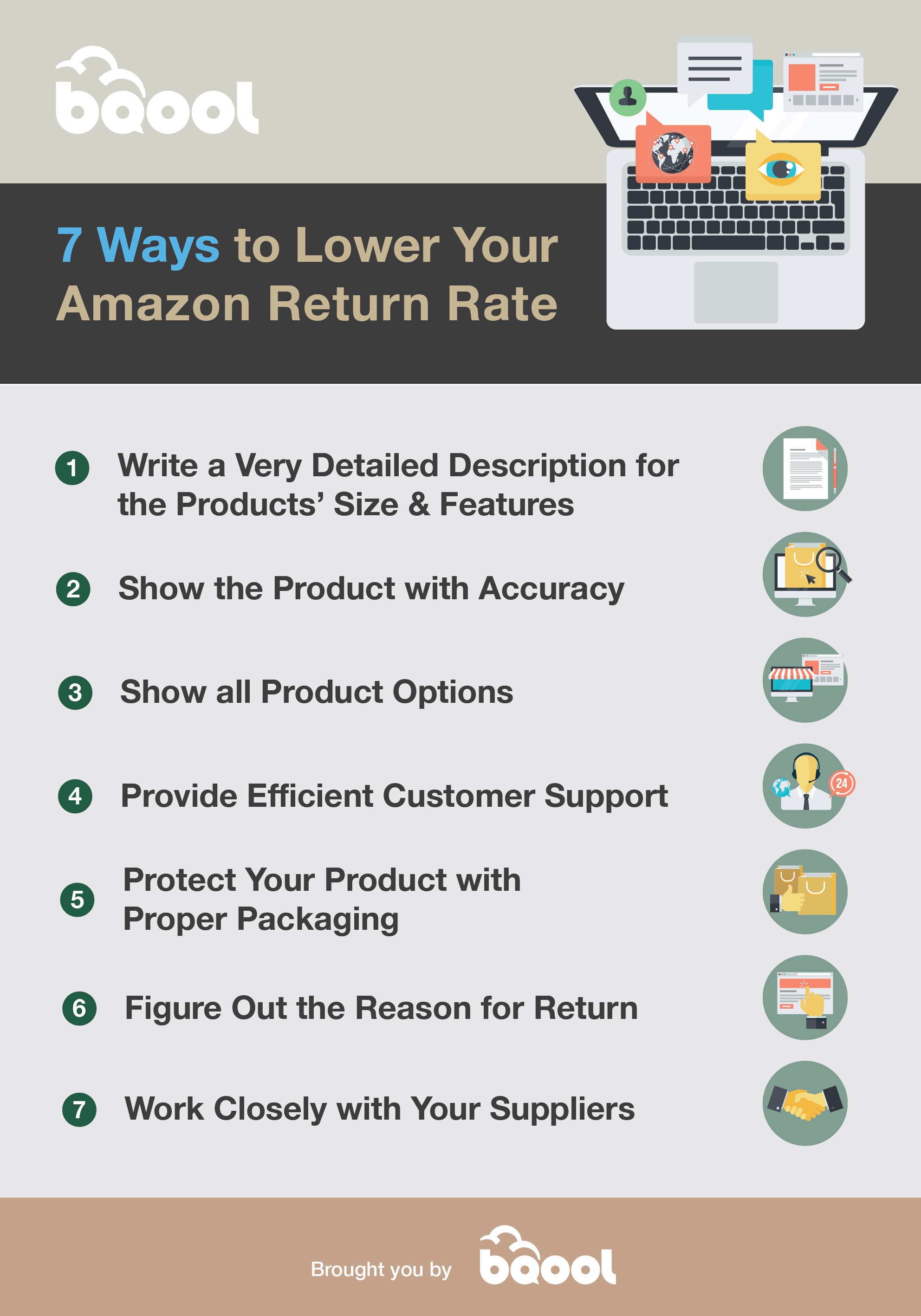 Check the related articles below, if you are looking for more information concerning returns on Amazon:
🔗How to Calculate Refund and Return Cost Step by Step? Volume II
🔗6 Ways to Lower Returns on Amazon
🔗How to Minimize the Impact of Returns on Your Profit Margins
🔗How to Reduce The Return Rate on Amazon
🔗How to Deal with Amazon Returns?