//php the_post_thumbnail( 'post-thumbnail' ); ?>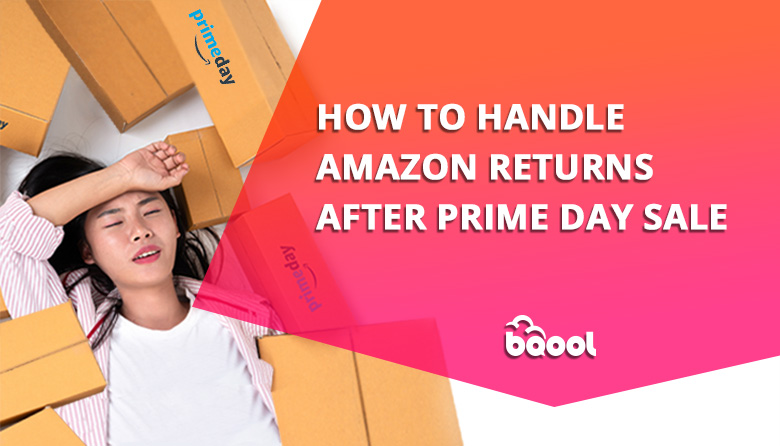 As an Amazon seller, customer returns aren't good news and they take time and energy to rectify. The problem is worse when you get return requests after big selling days like Amazon Prime Day.
All Amazon sellers look forward to Amazon Prime Day because of promotion boosts sales. Hopefully, you're loaded with many orders to process.
If you get return requests for orders placed during Prime Day, it's overwhelming and frustrating. You need to figure out the best way to cope and handle these returned items.
If this problem is new to you, this post will help you with the details you need to know and some tips to help you cope.
How to Handle Amazon Returns After Prime Day?
I. Record the notification email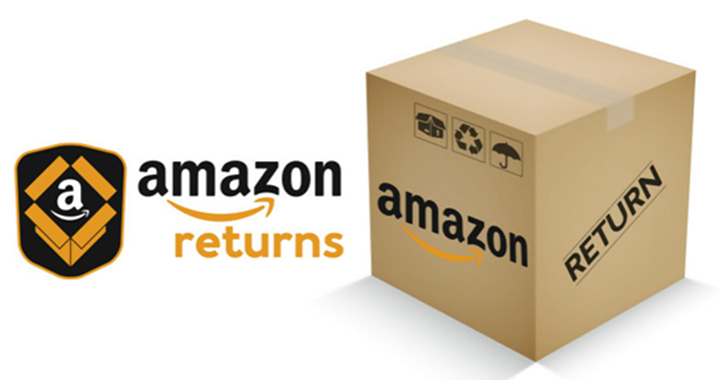 If the customer initiates a return request for an order placed with Prime Delivery, Amazon will issue the refund immediately without waiting on the item to be returned. Amazon will notify you that the refund has been issued. It means that you have no right to decide if you need to issue the refund or offer another remedy to the buyer. Make sure you organize and record these refund notification emails. It allows you:
to track refunds for the return requests for orders placed in the Prime Day shipping,
to verify that the return occurs within 45 days
II. Contact the buyer for the sake of seller feedback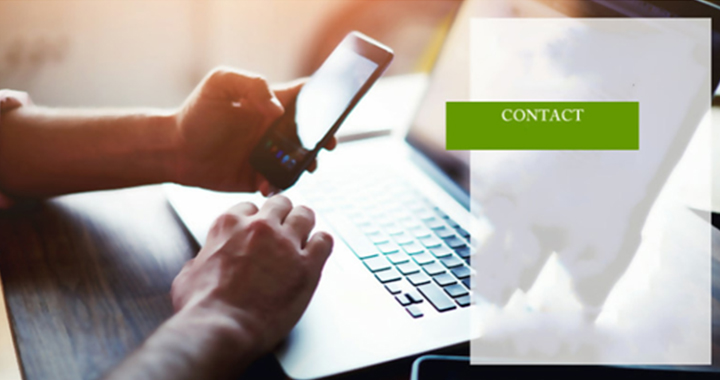 Buyers that initiate a return request are likely to leave feedback on your page. Their feedback depends on their shopping experience. As they have requested a return, they might had a bad shopping experience. This means they could leave negative feedback on your page. Customer feedback is important as it can make or break your business. It's important to figure out ways to remedy any problems to save loss of business caused by buyer return requests. Remember to follow Amazon's rules and work together with Amazon to build integrity in the community.
It's a good idea to contact the buyer who wants to return their orders. Apologize for their negative shopping experience and do something to stop them from leaving negative customer reviews.
If you've already got a negative review, it's imperative to email and try to leave them a good impression of you as a helpful seller. This will help them decide whether to remove the feedback and leave you with a good customer review record.
III. Have returned items sent back to the warehouse
Normally, returned items will be sent back to the warehouse. To be eligible for return items must have the serial number or UPC still on them. If you use Amazon FBA service, the warehouse worker will check to see if the returned items are sellable or not. They will categorize them – if the item:
has not been opened by the buyer,
has the packaging intact,
and is not returned as defective;
they will put these items in the fulfillable inventory.
If the item has been opened by the customer or the item returned as defective, the product can not be re-sold. If the items are returned to your warehouse or a third-party warehouse, you can check it yourself or use the third-party warehouse workers.
Some items are non-returnable items; if your business sells non-returnable items, you will not get your products back.
 IV. Figure out the reason for return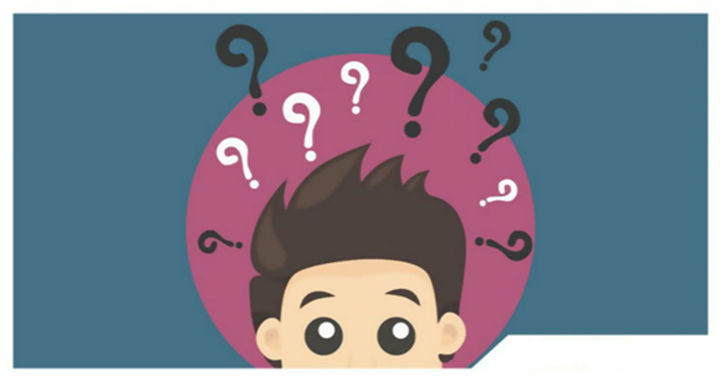 You can run a report to figure out the reason for the return request. It is very easy. Follow the below steps:
Sign into the Amazon Seller Central
Select Fulfillment under Report, choose the Customer Concessions option and then click on Returns
Select the period for the report. You can run the report for 30 days, or even longer.
Check the item in question on the report, and identify the reason for return on the report.
Not all your returns will be displayed on the report. In this case, you have to open a ticket with the Amazon Seller Central, asking them why the item was returned.
V.Inspect the returned items
Items are sent back to your warehouse. If you are an Amazon FBA seller, these returned items will be checked and categorized by the Amazon warehouse workers.
It's a good idea to inspect the items personally. Warehouse workers work quickly and are not as familiar with your product as you are. They might miss something that you wouldn't.
The following are classifications of returned products:
If you get returned items in unopened status, they are in new condition put them back into your inventory because you can still sell them.
The buyer could've returned these items for several reasons. Maybe they accidentally ordered it or no longer need it. The buyer may have to pay the return shipping.
If you find the returned item has been opened by the customer, you have to check it carefully. Find out why the buyer returned it and figure out if there is a quality or other issue. Maybe the product did not match the description on the website, or the size or color is not right for the buyer. Check them carefully to determine if these items can be sold. If there is a problem with the item decide if it could affect future sales and account health.
Returned because of defects
Items get returned because of defects. When buyers choose this reason, they avoid paying the return shipping cost. Pay attention to items returned as defective and determine if it's genuine.
Inspect the item, has it been opened? If the item has not been opened or if you test it and find everything is up to standard, you have to take actions to better your seller ratings.
When you have a case like this, you need to open a ticket with Amazon Seller Central. Include a photo of the returned item with the return packing slip. Make sure the numbers and test results are visible. Be honest with Amazon regarding your doubts about the intention of customer's action.
After inspection, if you find the item is genuinely defective, you have to take responsibility and acknowledge the problem. Importantly you need to take steps to stop selling defective products.
VI.Refine your Return Policy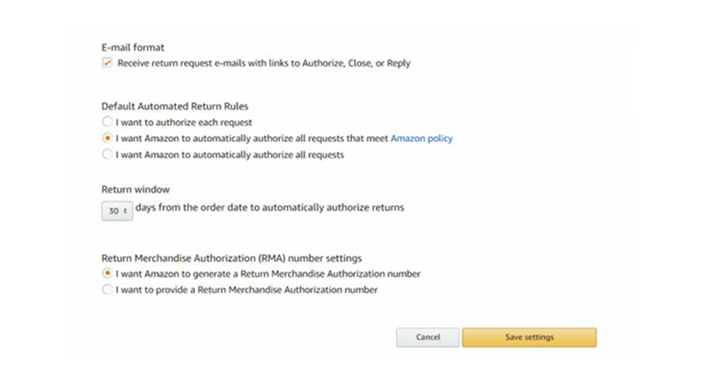 Can you refine your return policy to offer better customer service? You're likely to get massive orders on Prime Day which means there's the potential of higher than usual return requests. To offer better service, you can extend your return policies or refine as needed. Make sure your policies are clear to all shoppers.
Returns after Prime Day aren't so bad. Take the tips above into account and do your best to address any issues.
Read more articles related to returns here:
🔗 7 Ways to Lower Your Amazon Return Rate 
🔗How to Minimize Amazon Returns – A Guide for Sellers 
🔗 6 Ways to Lower Returns On Amazon 
🔗 How to Calculate Refund & Return Cost Step by Step? 
Author bio:
Sharline Shaw, the founder of a leelineSourcing.com, is an expert on Chinese export trade. With 10 years of experiences in the field of sourcing in China, she is familiar with all relevant regulations and laws about China's exporting. She'd love to share her experience with people and has written many helpful articles.